Insignia's Google Assistant-integrated Speakers closing gaps
If you own a Lenovo, Insignia, Sonos, Harman, or any of the not Google-owned speakers that work with Google Assistant, you're probably already too aware that updates come late.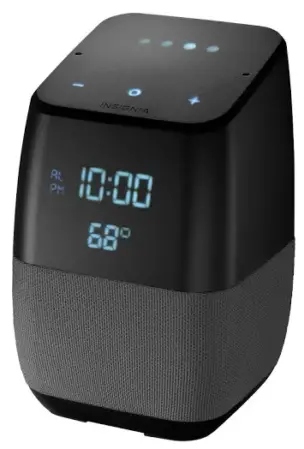 Such is the case with Continued Conversation, which is dropping on some Insignias as we speak. For reference, Continued Conversation appears to have been released on the Home ecosphere in June of 2018, so about 8 months ago.
What's weird is I seem to recall it working, and I see references to other people seeing it working, back a long time ago before being rolled back.
The latest series of Insignia updates also add temperature being displayed all the time (except when connected to Bluetooth,) and people who have two Insignias paired in stereo mode may now notice the second one has red lights indicating it's not listening to you.
What's interesting is the temperature being displayed has been their product image since these were released so no idea why it wasn't. Seems a fairly simple little add.
Attempting to always give credit where credit is due, my 5yo (Maggie,) discovered the temperature indicator either yesterday morning or the night before (she has an Insignia in her room,) and Android Police posted about the continued conversation (as well as the temperature.)
Insignia speakers are currently $54 off on clearance at Best Buy.