Where on Google Earth is Carmen Sandiego?
Google has added a Carmen Sandiego adventure to Google Earth.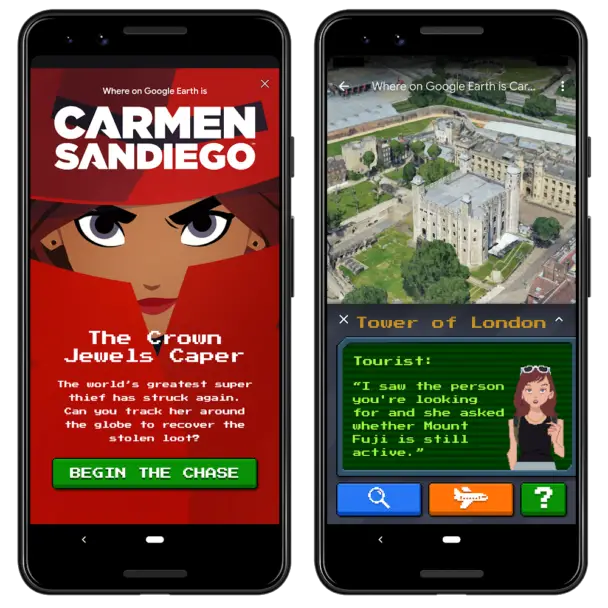 You can attempt to catch Carmen in the iOS, Android, or Web versions of Google Earth.
If you're doing the web version you may, like me, not see it the first time (been so long it put me on the tour and the button/pegman was not apparent,) but the second time around (close tab, open it again,) you should see Catch Carmen Sandiego as one of the main options.
You can read more about it below.
There's only one mission at the moment, and dang if I didn't manage to catch the thief without any issues.
[
Google Blog
]