April Fools Day 2019 stuff that made us laugh
Some things we've gotten that amuse:
The Hyper MOAUH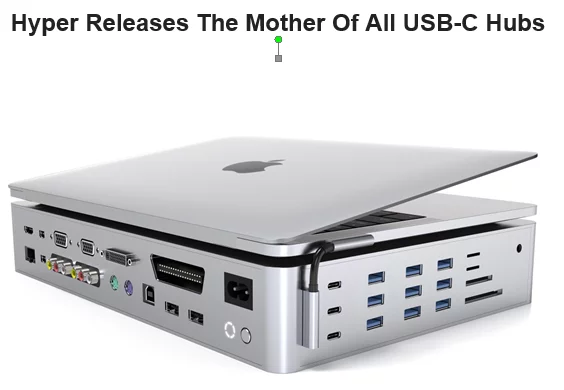 Monday, April 1st, 2019 FREMONT CALIFORNIA: Feeling nostalgic about the features that made your old desktop a classic? Say hello to the Ultimate Ultimate Hub, a new cutting-edge tech accessory from HYPER. In an effort to please all of our customers, we have incorporated each and every one of their feature requests into a single device.
As a follow-up to our bestselling HyperDrive Ultimate Hub, which currently has the most number of ports (11) in a USB-C hub, this new product will feature 40 ports and has been aptly named the HyperDrive Ultimate Ultimate Hub. In addition to its arsenal of USB, HDMI, and Ethernet ports, the Ultimate Ultimate Hub offers an array of innovative technology, including two RCA connectors, a reader for your collection of floppy disks, and a built-in speaker that doubles as a space heater, with its temperature depending on the number of active connections to the USB-C hub.
Powered by the same technology as the beloved HyperDrive Ultimate USB-C Hub, the Ultimate Ultimate Hub has been called "life-changing," "a must-have," and "ever catching the envious eyes of airport TSA officers" by early testers.
Regularly offered at an MSRP of $9,999.99, the HyperDrive Ultimate Ultimate Hub (HUUH for short) is being offered for a limited time only at a sale price of $99.99 for an unprecedented 99.99% savings.
Notables:
Thick, heavy, substantial styling.
Built-in 100Wh / 27000mAh airline-safe battery pack
2-in-1 speaker and space heater using the same front air vent holes (temperature depending on the number of active connections)
USB-C hub with a total of 40 ports
9 x USB-C
9 x USB-A
2 x microSD
2 x SD
1 x 3.5mm Audio Jack
1 x HDMI
2 x DisplayPort
1 x Mini DVI
1 x VGA
1 x Ethernet
1 x Modem RJ-11
1 x Optical Audio "Toslink"
1 x Firewire 400
1 x Firewire 800
2 x RCA
1 x Parallel Port
1 x Serial Port
1 x PS/2
1 x AT Port
1 x 3.5" Floppy Disk Drive
Pricing Info and Availability:
There is currently a waitlist to buy the HyperDrive Ultimate Ultimate Hub at the limited sale price of $99.99
About Sanho Corporation: Celebrating our 14th year anniversary in 2019, HYPER by Sanho Corporation is a dynamic team based in Silicon Valley, California. We specialize in delivering funny jokes & pranks as well as cutting-edge IT & mobile accessories with a focus on Apple, portable power, data storage & connectivity products.
---
Monkey fighting snakes on my Monday to Friday map
Google did a new take on an old snake. You can read about that here.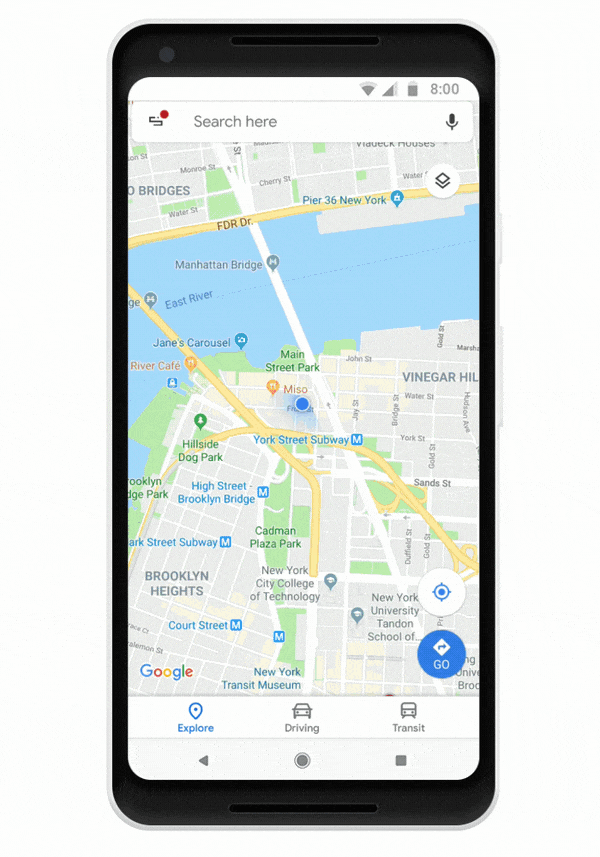 ---
Google Calendar has a space invader game that says "pew pew pew"
---
StackOverflow went Retro 90's in the most "Slashdot Pink Unicorns" way I can think of.


---
T-Mobile Phone BoothE
Announced several days ago, gotta be a joke.
---
We'll be editing throughout the day, feel free to post your favorites in the comments.