Galaxy S10 / S10+ fingerprint scanner fooled / hacked / bypassed
Got yourself access to someone's finger and a 3D printer? If they're using a Samsung Galaxy S10 or S10+ and you're able to image the digit, print it, and gain access to their phone, chances are you might be able to unlock the device.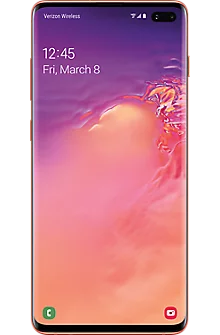 Samsung's on-screen ultrasonic fingerprint scanner works by making a 3D image of your print using sonics, so any 3D printed image of your exact prints would probably do.
I wouldn't exactly call this hacking, which is what the linked Forbes article called it, because what you're doing is more along the lines of making a duplicate key for use in unlocking the phone.
The interesting part is that he duplicated the fingerprint using a photograph on a wine glass, photoshop it to get an alpha mask, then printed it with a $430 printer. Bam.
So, pretty much like any spy movie where they lift prints and print a fake thumb print to get through security.
So, S10 fingerprint scanner worked like any fingerprint scanner does, and was fooled like any fingerprint scanner can be fooled.
In other news, fingerprints as identification are not secure.
[
Forbes
]