YouTube TV jacks prices 25%-37%, adds bunches of channels you probably don't want
Last night I got notice from YouTube TV that my $39.99 a month plan was going to be upped to $49.99 (25% rate hike,) because I was an existing member. New members and people billed through Apple will get in at $54.99 a month, which is an increase of 37.5%.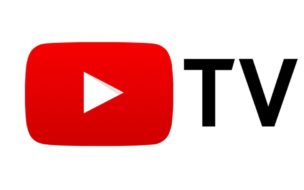 The price hike ostensibly is to cover new content from the following
Discovery Inc
HGTV
Food Network
TLC
Investigation Discovery
Animal Planet
Travel Channel
MotorTrend
The YouTube TV price hike does not appear to fix the issues where if CBS is streaming something and you've DVRd it you're stuck watching the same three advertisements because you're watching it from CBS's low quality streaming service and can't skip forward or back any more.
For me, the cost of internet + YouTube TV now is at the same level as when I quit cable. YouTube TV had what I needed, now I've got a bunch of channels I left behind on cable because I didn't care for them.
OK, House Pr0n TV, I did kind of like that.
There are no options to remove channels you don't want, and the whole thing starts looking like just another cable package rather than a remarkably rock solid content delivery service that was delivering good quality at a decent price.
Meh. Looking at other streaming services now. I seriously watch show on like 5 channels.
Source: YouTube TV Email, but here's a link to the blog