The BLU G9 Review – It's a Beautiful $180 Phone
BLU is back with another new budget phone, the $180 G9. This phone has a few misses, as any $180 phone would, but has a lot more hits. And I'll just say straight out of the gate that I love this phone. The G9 charmed its way into my heart with its beautiful design, excellent hand feel, and mix of features..
DESIGN
The G9 is a gorgeous phone. At $180, it's a ridiculously handsome device. The first thing you'll notice is the very high screen-to-body ration (89% per BLU's calculations). There's a small teardrop notch and very little bezel around the display. The screen is a 6.3″ 1520×720 LCD, which results in 271 ppi. It's not the highest resolution screen available but it is surprisingly pleasant to look at. It's bright (470 nits) and vivid. It immediately put me in mind of the $600 Huawei Mate 20, a phone we briefly looked at last year.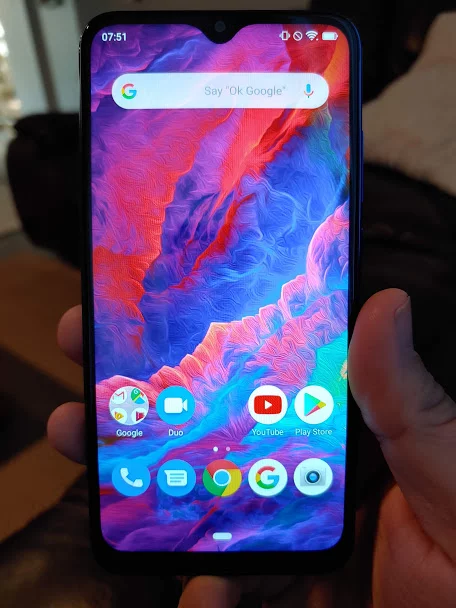 The sides and corners are perfectly rounded which contributes to the excellent hand feel the G9 has. It doesn't hurt that it's only 8.1mm thick and weighs only 165 grams. It's so comfortable to hold that you won't even mind the plastic. The power button and volume rocker are along the right side with the dual SIM/microSD tray on the left. There's a USB C (well done!) port, a headphone jack, and a single monaural speaker along the bottom edge.
The Huawei comparison continues around the sides and back of the device. The G9 is painted a shiny metallic blue (or black, but you should definitely get the blue) that's just beautiful. There's a double camera setup (13 MP plus a depth sensing camera) and a wicked fast fingerprint reader. I've tested it against the LG G8 ThinQ and I can't see any difference in accuracy or unlock speed. It's really surprising how good the fingerprint reader is for a device at this price point.
SOFTWARE
This is often a part of the review where BLU comes up short. But not this time. The phone ships with Android 9, April 2019 software. Will it ever see an update? A year ago I would guess no but I have seen BLU pushing more and more updates out recently. Heck, they updated the VIVO XI and XI+ to be compatible with Verizon's network though they shipped as GSM-only devices. So there is some hope the G9 will see updates.
The OS is definitely not stock Android but the tweaks are relatively minor and nothing like what Samsung, LG, and Huawei do to their phones. We're talking about things like different icons in the pull down tray, a reformatted power menu, a custom camera app, some tweaks for things like screenshots, and facial unlock. Facial unlock does not use a special camera like iPhones and LG's G8 offer so I recommend keeping that turned off.
Overall, I'm pleasantly surprised with how unadulterated the software package on the G9 is. I find little, if anything, to complain about here.
CAMERA
The cameras on the G9 are pretty good for this price range. There's a depth sensing camera on the back to help with portraits. I find pictures to be crisp and full of detail. Not washed out and muddy like has been the norm in this class of phone.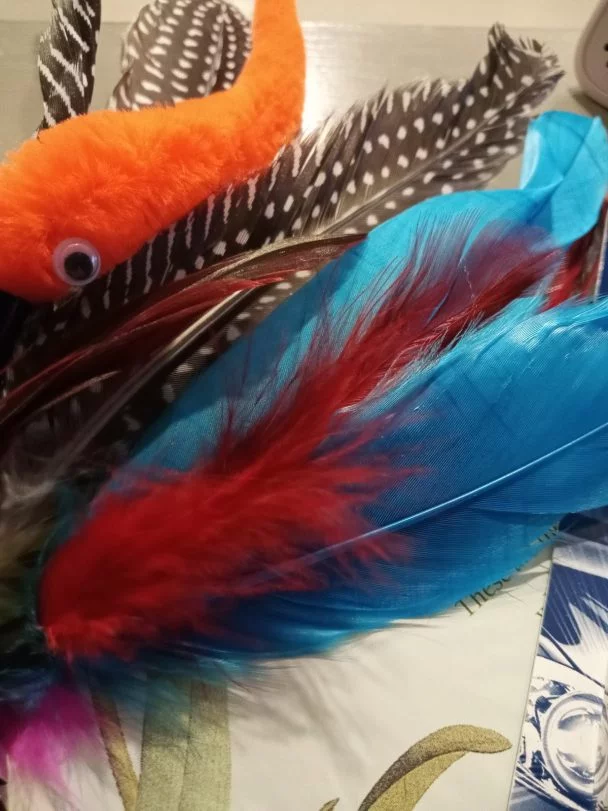 There is a 52 megapixel mode for the main camera. It does some computation to stitch together several shots and, supposedly, offer better detail. I couldn't see it, however. No matter how hard I looked I didn't see any difference between the 52 megapixel shots and the standard photos. Your eyes might show you something different but I wouldn't buy the G9 because of the 52 megapixel mode.
There's also a night mode that does a decent job of providing better shots in low light situations. It's no Pixel, that's for sure, but it does provide better pictures than the standard mode in low light.
The camera app itself totally apes the iPhone camera app but that's expected when even the standard Android camera is an iPhone clone. It is responsive and has plenty of options for configuring it how you'd like.
PERFORMANCE
System performance is where things get a little dicey for the G9. It's running on the MediaTek Helio P22 platform with 4GB RAM and 64GB storage. For day to day tasks like email, texting, web browsing, etc the G9 performs admirably. I saw no sluggishness in the OS except when several app updates were downloading/installing.
Some games (and Google Photos), though, are a little too heavy for the phone's processing units to handle. What works fine are casual games like Super Mario Run. What struggles are 3D games. Hitman Sniper takes a long time to load and is jittery when played. Details render clearly and the game looks beautiful but performance is underwhelming. Ditto for Asphalt 8. It's just a little fluttery; playable, but flawed. And some games, like Asphalt 9 are incompatible with the G9 and won't even install.
Benchmarks put the phone in the Galaxy Note 5 range. The G9 scores a 3899 on the Geekbench 4 CPU multi-core test and 3195 on the GPU test. Of course, you don't expect anything different for a phone that sells for $180. Metrics are right in line with expectations.
The G9 has a 4,000 mAh battery that, combined with the underpowered CPU/GPU and lower resolution display, will last all day. There's no super fast charging included but BLU says you can charge to full in about 2.5 hours with a 5V/2A charger.
SPECIFICATIONS
| | |
| --- | --- |
| CPU | MediaTek Helio P22, octa-core CPU @ 2.0 GHz |
| RAM | 4 GB |
| Internal Storage | 64 GB |
| microSD Support | Yes, up to 128 GB |
| LTE Bands | 1/2/3/4/5/7/8/12/17/28 |
| HSPA Bands | 850/900/1700/1900/2100 |
| Battery | 4000 mAh |
| OS | Android 9.0, April 2019 |
| Display | 6.3 inches, 720x1520, 271 PPI |
| Main Camera | 13 MP + Depth Sensor with LED Flash |
| Front Camera | 13 MP |
| Fingerprint Sensor | Yes, Rear |
FINAL THOUGHTS
As I said at the beginning of this review, I really like the BLU G9. It's a great value at $180 and a very attractive phone, to boot. It isn't flawless – performance suffers at times – but the overall package is excellent for a phone at this price point. It really is amazing how much better low priced phones are in 2019 than they were just two years ago. My recommendation? If you are on a GSM carrier and looking for a phone under $200 then you should go for it. Check it out on Amazon today.