Three weeks since ditching the Samsung Galaxy S10+ – thoughts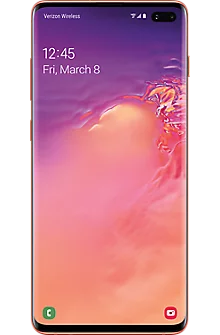 You'll recall there was a problem with the Samsung Galaxy Note 8 Android Pie update that necessitated me "upgrading" to a Samsung Galaxy S10+ that I wasn't particularly enthused with.
I liked a lot of the S10+. I didn't particularly mind the notch most of the time (two of my games however I would have to rotate the phone so I could see what was there,) and I liked the extra speed, but man…
The fingerprint scanner had about a one in five chance of recognizing me. It did not recognize my prints on cold days. It particularly didn't recognize my prints when I needed to pay with Google Pay. Fingerprint scanner just didn't work for me.
I think there've been some updates, and there's a chance I misread the instructions three times, or that I had a bad scanner, or that I hadn't let it learn long enough, but no. Not missed.
I don't know if it's nostalgia or hatred of something new, but I don't miss the camera either. While the photo taking experience felt smoother on the S10+, I was feeling like the photos were whitewashed and color popped quite often. However, take that this feeling is from a color blind guy.
Add some issues with bluetooth, wifi, and calling that seem to have been inherited with the Android Pie updates, and it sort of felt like a not quite ready for release Samsung product.
With the Fold, the multiple carrier issues, and the couple of newly exploding phones I've heard about, doesn't appear to be a great time for Samsung in terms of long term testing of these products.
Not gloating mind you, I think they've built and tested some amazing hardware, with the exception of the Fold, just feels like the software's gone south this year. Maybe they'll get that taken care of. I hope so.
The S10+, a couple of years ago would have been worth the expense, but these days it just feels like it's a $600 phone with a $1100 price tag running $300 phone software. Or at least it did three weeks ago.
So, sitting back on the Note 8, buggy Android 9 software and all, and once again pretty happy with the first Samsung phone I ever purchased. Wondering what the Note 10 will bring.