Jackery Portable Power Station Explorer 240 review
I'd mentioned a few days ago that besides running for office I've been busy cleaning up some downed trees. Nashville had a spat of 5 or 6 high wind storms, of which I'd say three were major and took out power to about 10,000 people at one point.
Jackery had provided me with a portable power station explorer 240 and 50 watt solar panels recharger prior to the storms, but due to rain and such I have as of yet not had a chance to test the solar recharging aspects. They claim about 10 hours in full sun will charge your Power Station.
The Jackery Explorer is useful, up to a point. That point being 200 Watts. Beyond that it's not particularly. It's not enough to make coffee, power a toaster, or keep the fridge running, however it is useful if you're attempting to keep a laptop on, power your phone, etc its great.
The Power Station Explorer is about 7 pounds, carries a 16,800mAh/14.4v (48,000 mah @ 5v?) battery, and can be recharged by the 50 watt solar panels in about 10 hours of direct sun according to the specs (as stated, have not tested the solar panels).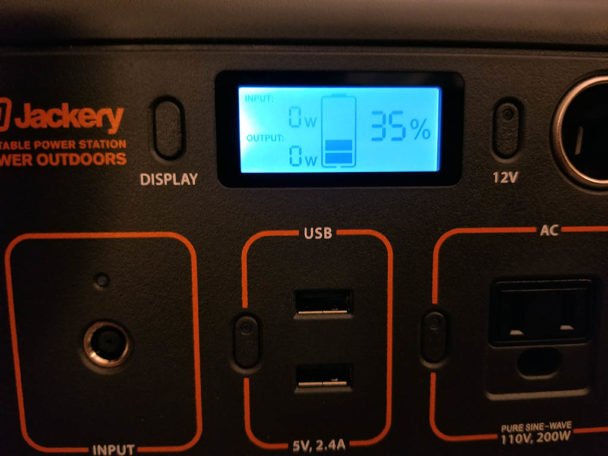 The Power Station has two USB ports (maxed at 2.4amp) and one AC outlet that will power your devices up to 200 Watts.
If I'm doing the math right this would run a 60 watt light bulb for four hours, charge a laptop for about three and a half hours, or keep your 55″ TV running for a little over an hour.
For modern consumer electronics, this (with the solar panel as a backup) allows for keeping your devices powered while without power, on the road, or camping. And yes, I realize someone's going to say camping doesn't need power and then the photographers and people who have to have CPAPs or they scare the bears are going to say yes it does.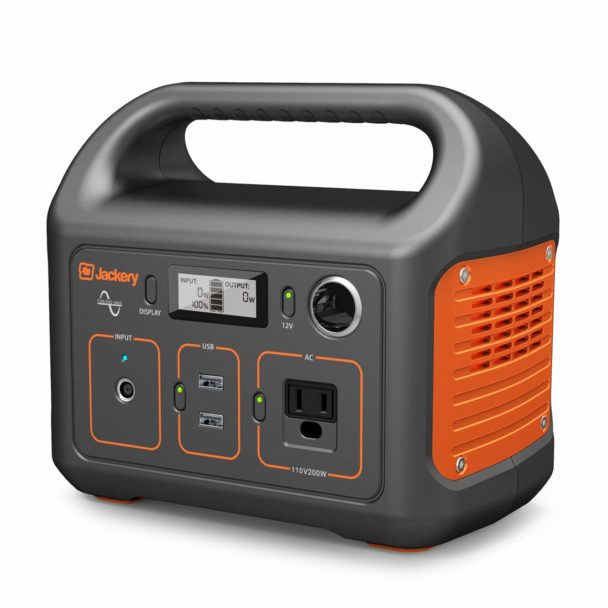 I'll have better photos of this after the power's on for everyone, got to say though the Jackery Portable Power Station Explorer makes for a good loaner to keep neighbor's phones working during power outages so they can live tweet how hot it is.
Well have better pictures when I get the thing back, but its been doing its job.
You can grab one on Amazon for $249.99, which is kind of steep for a battery with an inverter. Especially since this price does not include the 60W solar panels which are an additional $180.
But if you're looking for an emergency supply of tech power that can be easily moved and charged by the sun, it's pretty portable and slick.