BLU VIVO X5 and VIVO XL5 – Swing and a Miss, Mostly
BLU has a pretty good track record of delivering decent devices at reasonable prices. They often punch above their weight when it comes to value and features. They hope to continue that trend with the newly released $99 VIVO X5 and $129 VIVO XL5 budget phones. Are their hopes realized? I can answer that in two words: mostly no.
DESIGN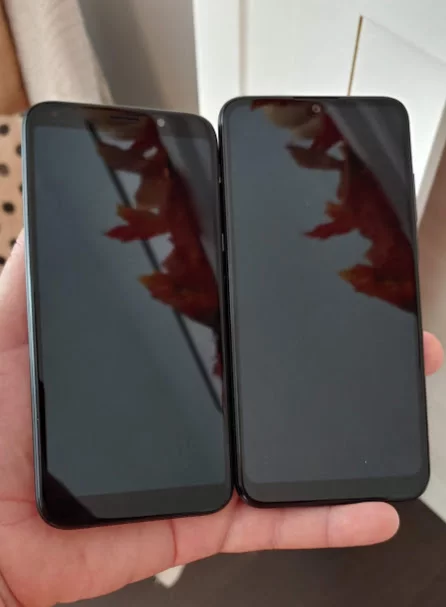 The VIVO X5 and VIVO XL5 are similar, but not identical. They're both black slab devices with very plastic backs. The back covers are very reminiscent of the one on the Galaxy Note 3. There's a faux leather texture and, strangely, faux stitching. It's an odd effect that, rather than feeling premium just highlights the cheaper nature of the materials used. They also both feature microUSB charging ports, 3.5mm headphone jacks, rear mounted fingerprint readers, and iPhone X-like camera placement. I'm very disappointed to see the return of microUSB. It's 2019 and in my opinion USBC-C is table stakes for any new phone.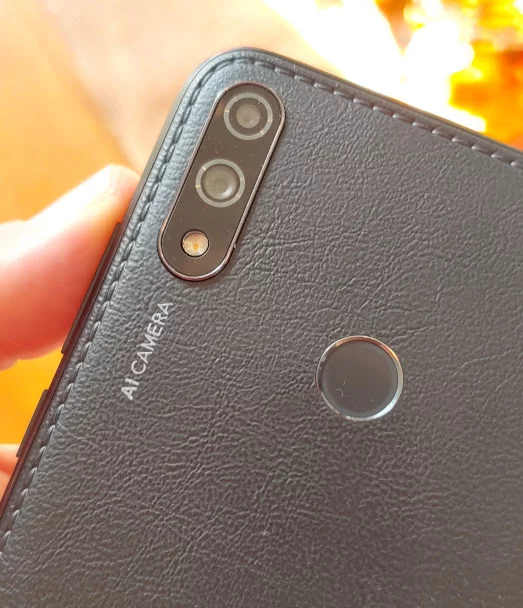 There are quite a few differences, however. First, the back cover and battery are removable on the X5. This is an unexpected surprise as removable batteries have largely gone the way of the dodo. In fact, I was so surprised that I initially reported the X5 as DOA when I received the review unit from BLU. They had to tell me to put the battery in. Very embarrassing.
Other differences include the placement of the charging port (on the top edge on the X5 vs the bottom edge on the XL5), screen size (X5: 5.7″, XL5: 6.3″), and the teardrop screen cutout on the XL5. That top charging port is weird and made me angrier than it probably should have. It's a really strange design decision.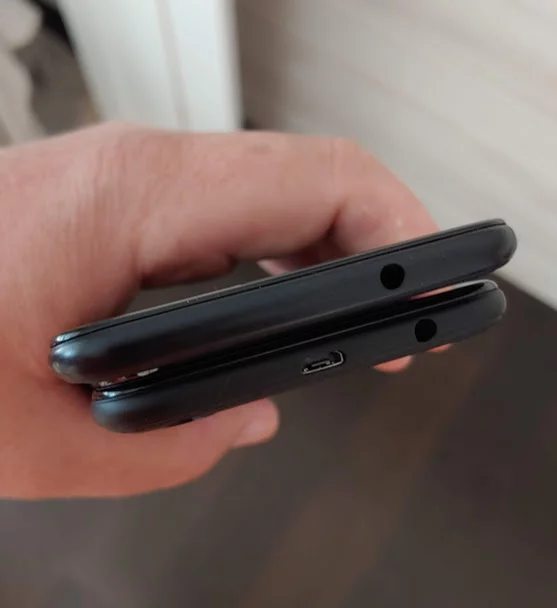 Overall, the phones feel cheap. That makes sense, of course, because they are but BLU has delivered much nicer phones at similar price points in the past so it's hard to get excited about these two.
PERFORMANCE
Both phones run on MediaTek octa-core CPUs with max clock speeds at 1.6 GHz. Both have 3GB RAM and 64GB storage with support for 64GB microSD cards. The X5 has a 2800mAh battery while the XL5 has an impressive 4000mAh unit. Both should last a day though, honestly, the performance issues I saw with the XL5 kept me from using it long enough to get a true feeling for battery performance.
They are both running Android 9 with relatively current patch levels (X5: June 2019, XL5: August 2019) and both have received updates since I received them. The OS is pleasantly only lightly skinned and is pretty close to stock Android. If you've used a recent BLU device then you know exactly what to expect.
Strangely, though, performance on the phones is pretty divergent despite their similar innards. The X5 is actually a decent phone for everyday use. Apps open quickly for the most part. The screen is very touch friendly. Everything just kind of hums along. It's still very obviously a budget phone but it gets the job done.
The XL5, though, does not quite cut the mustard. Apps consistently open more slowly than on the X5. We're talking a couple of seconds slower so it is quite noticeable even when not doing a direct comparison. The fingerprint reader misfires about 50% of them time. And the touch screen is bad. It often ignores touches or registers swipes as taps. It's pretty frustrating to use, honestly. I even removed the pre-installed screen protector but there's no improvement. The XL5 is just a real disappointment.
CAMERA
The cameras are standard stuff for phones in this class. The XL5 has a 13MP main shooter with an additional depth camera and a 13MP selfie cam. The X5 is a 15MP primary camera and an 8MP front cam. They both take decent well-lit photos and both struggle in low light situations. That's definitely expected at the sub $130 price point where these phones live.
FINAL THOUGHTS
After the excellent BLU G9 I was pretty excited to check out the VIVO X5 and VIVO XL5. That excitement mostly fizzled, though, after putting the phones through their paces. No doubt the X5 is a capable enough phone at $99 and I think you could make it work as a daily use device. But I can in no way recommend the $129 XL5. It's just plagued with too many performance issues for anyone to have to put up with. My advice? Spend a few more dollars and go with the G9. It looks better, performs better, and feels much more premium for just a small price difference.