Duo calling now available through Messages for web
If you're a fan of Messages (the Google one, not the Verizon, Samsung, or any other multitude of "messages" apps) they've got a new feature that just hit the Messages for Web screen today: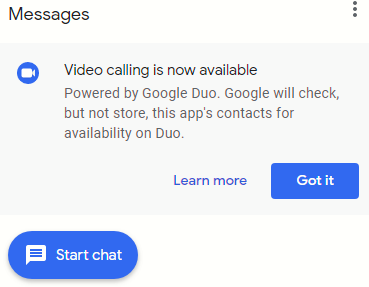 Video calling will launch from Duo for web. You can read about it here.
Now, if it'll launch a Duo listener while Messages for Web is activated that will rule. I'll have to play with that when all my Duo capable friends aren't doing something however.