Android Wear: What You Need to Know
Today's contribution comes from Nick Rojas.
Android Wear was founded back in 2014 and was rebranded to Wear OS by Google in 2018. Although the program has only changed in name, the functionality of the program remains largely the same. Android Wear was founded on the belief that wearable technology should be for everyone regardless of the phone in your pocket or type of watch on your wrist. The Android platform has more users around the world than iOS, making Android wearables more accessible to a wide variety of people. One in three Wear OS users pair their smartwatch to an iPhone, making Wear OS nearly universally accessible. More companies are developing for the Android wearable system, bringing new tools, apps, and services to the platform. The wearable technology field has come a long way since its inception and these devices house more power than you might think. Before you invest in a Wear OS device, here are some things you should know.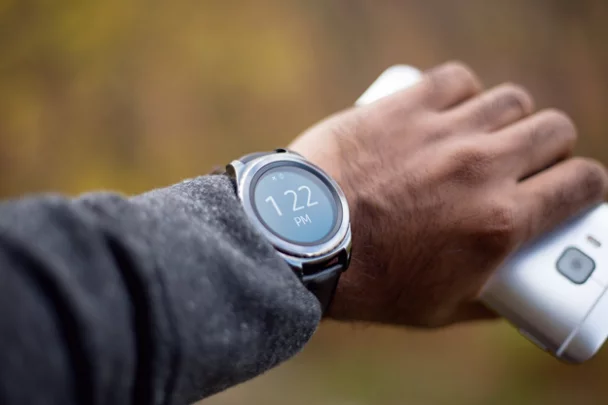 Technical Foundation
Despite a rebrand, Wear OS still uses the same technology as Android Wear. Wear OS is based on the same Linux kernel as its smartphone relatives and anyone looking to develop for Wear OS will need the latest version of Android Studios. Existing apps can be amended to suit the new software so no apps will be left behind so long as developers make the appropriate modifications.
What You Need
Like all smartwatches, Wear OS devices need a smartphone to pair will. That smartphone must have Bluetooth connectivity, but Bluetooth is generally standard will all recent smartphones. The Wear OS experience is considered to be best on Android smartphones, but IOS devices can pair with Wear OS watches. Currently, Wear OS does not support Windows Phones.
How Does It Work?
Wear OS is dedicated to smartwatches and focused on two main functions: time-telling and notifications.
You may scoff at the idea of using a smartwatch simply to tell time, but most users find they appreciate the basic function of a watch and is what they use their Wear OS device for the most. You can easily swap watch digital faces and with a wide selection there is a watch face for every occasion. If the base selection of faces is not enough, check out Google Play for hundreds more.
Notifications are Wear OS smartwatches' second primary function. Instead of taking your phone out of your pocket to check your notifications, the same information is easily glanced at on a smartwatch. Wear OS watches will notify you of emails, texts, tweets, and more. Almost all apps are included, so you will receive every possible notification on your watch. You can customize what apps send notifications to your watch through your Wear OS app on your smartphone. You can even blacklist specific app notifications from your smartwatch.
Talk to the Watch
Wear OS update 2.0 introduced Google Assistant, allowing Wear OS smartwatches to be activated by the phrase "Okay, Google…". You can tell your watch to remind you to do something, set a timer, send a text, make a note, and more. Do note that if you want to send texts, you will need to enable contact recognition through your smartphone's security settings.
However, with the companion app, you can have Google Assistant accomplish more complex tasks. For example, you can configure the defaults so that when you say, "Okay Google, call me a taxi," your watch can activate a rideshare app.
There is a full list of commands that Wear OS watches can respond to. Explore the available options to tailor your Wear OS experience to your liking.
The Watch For You
There are more than 50 models of Wear OS smartwatches on the market today. Brands such as Michael Kors, Casio, Tag Heuer, the Fossil Group and and Moto have all joined the Wear OS family. There is a Wear OS watch to suit every budget and style preferences. Different brands bring different features to the table, so it is important to research what capabilities you want before buying a Wear OS device.
Hidden Features
There are some hidden features within Wear OS smartwatches that are not advertised. From a full web browser on your watch to a mini-launcher, there are a handful of secrets within your Wear OS watch. Wareable has a full list of all the hidden capabilities in Wear OS smartwatches.
Android Wear, now called Wear OS by Google, is bringing the smartwatch to everyone. With a sound technical base, Wear OS devices are powerful tools to make modern life easier. There is a Wear OS device for everyone, so just do some research before committing.
---
Guest author bio
Nick Rojas combines 20 years of experience working with and consulting for small to medium business and a passion for journalism to help readers grow. He writes about technology, marketing, and social media for the aspiring entrepreneur. When Nick is not sharing his expertise, he can be found spending time at the beach with his dog Presto. @NickARojas