Nest outages highlight single point of failure
Last week the Nest camera system was down for a few hours for some and a day for others. For me it happened to be right when a fight broke out in front of my house resulting in a homicide.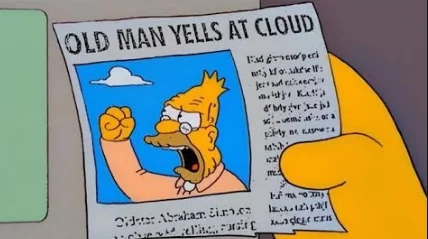 That's a total lie, but I do not know why a trash can got moved. For me this has highlighted a major problem with the Nest ecosystem and that's if you don't net there's no backup options.
Right now it's Nest Camera -> WiFi -> Router -> Internet -> Nest Servers. Should any of these steps happen to fail, well, you've got no camera system any more.
One of the ways we set up the cameras at work is each camera is connected to Blue Iris which resides on a server. All of the cameras additionally shoot over any motion video to a separate FTP server. And if all else fails there's an SD card in the camera that is used in the event of network failure.
All of this costs significantly less than a couple of Nest cameras to operate for a year. I mean seriously Janet, we're going to get you for eating my doughnuts in the break room one way or the other.
The lack of configuration options is sold so the Nest products are install and go, which is usually a good thing to get up and running but a bad thing when your ISP chokes, your internet goes down, etc.
The ideal option for the Nest ecosystem is to have something local able to store the video. This is kind of problematic because all the locally stored references I can find end up streaming the content back from… yup, you guessed it, the Nest service.
First several pages I've found of references for storing data locally involve the Nest camera streaming out to the net, and then using a URL to pull it back in. You know, because double the bandwidth used is what we're going for.
Nest really has failed in many ways since I got it. It's been pretty nice to be able to turn over our local car door pullers' faces to the police, but it's gotten slow and strangely so as the year has progressed.
Actions which used to take a couple of seconds may take 10x as long now. Scrolling through a day attempting to find why there's a giant ball of fur on my steps (it was two cats grooming themselves,) now is a choppy mess.
And of course there's my problem with the Hello doorbell where it's absolutely fine streaming high quality video and I can talk to anyone from either of my smart displays but not from my phone, which is pretty much the reason I got it, FedEx. Solution to that is medium quality, even though perfect signal, perfect on everything except phone.
Yes, even perfect on a tablet that's connected to the phone's internet hotspot.
It's 2020, it's not particularly odd for a house to have a NAS or a device that's connected to the internet with a USB port capable of playing a NAS (looking at you NVIDIA Shield,) so local recording options as a backup do exist and they're pretty inexpensive.
I received an email from Nest informing me I was going to be getting $5 or so credited to my account for the outage… well whoop di do. That doesn't tell me why my trash can was slightly moved nor what happened with the imaginary homicide.
Single points of failure will someday be exploited by smart criminals. If you can walk to the side of the house, disconnect a cable or fiber going in, and because it's a cloud based system completely down the security system, you're going to see people acting with more impunity than normal.