Plex watch parties added for your pandemic
I hope this blog post finds you well. In these uncertain times, one thing has become abundantly clear, there's a plethora of video content out there it would be nice to watch with your friends from a safe distance.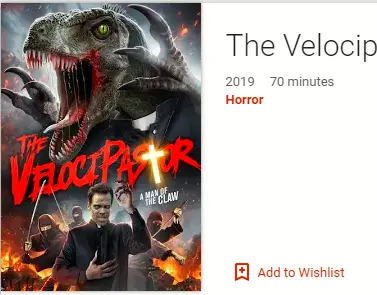 I'm looking right at you Velocipastor. You're the type of movie one wants to purchase, transfer to a different format most likely violating multiple copyright laws, and watch with two friends who are in actual quarantine due to symptoms.
If you've ever tried with Zoom to cast a movie to friends, you'll note that's entirely not what it excels at. No big. It wasn't designed to do this.
Currently Plex allows you to play your content, or the free content that Plex serves up, with up to… there's no limit listed… my guess is the main limitation will be the bandwidth of your server and if anyone's needing special transcoding.
There's no video chat, but considering this works on everything other than the web browser version of Plex, pretty sure you can watch on your TV and fire up Zoom, Duo, Meet, Facebook Chat, etc and watch along. They do note you need the newest version of Plex software, and I've found my Roku tends to get around to installing that when it gets around to it so we'll see.
The person who fires it up appears to be the person who controls where everyone is in watching the movie. There's no video chat or anything but you can use Zoom for that.
Plex notes this is very much a coming in hot release, so expect issues.
You do NOT need a Plex Pass, this is free, they however do need an account that has access to the videos. So no firing up an easy to click link to your group and saying "click it". You'll have to invite people one by one.
Hopefully this will work, and we'll all get through this horrible movie together with a Plex watch party.
[
Plex Blog
]