I tried AdLock, here's what happened
I get approached by various companies that ask me to check out their software and provide reviews. AdLock was one of them.
TL;DR – I gave up reviewing it, two weeks later on re-testing was a little more impressed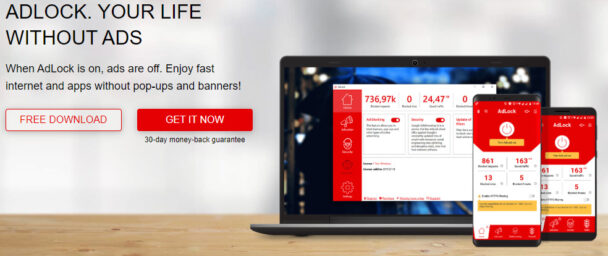 To start out, AdLock should not be confused with AdBlock, AdsBlock, etc. AdLock comes in trial and paid versions, and claims to let you live life without advertising, so you can try before you buy and see how it works out for you.
There are four flavors, AdlLock for Android, for Windows, for Chrome, and for Safari.
I was told, as it's an ad blocker it's not in the Play Store and you must install the APK by enabling unknown sources and jumping through that hoop. Quickly looking at the Play Store might make you think that's incorrect, but every ad blocking app appears to be for specific browsers or a browser that's designed not to show ads. No system level stuff…
I did most of my testing using their Chrome plugin however.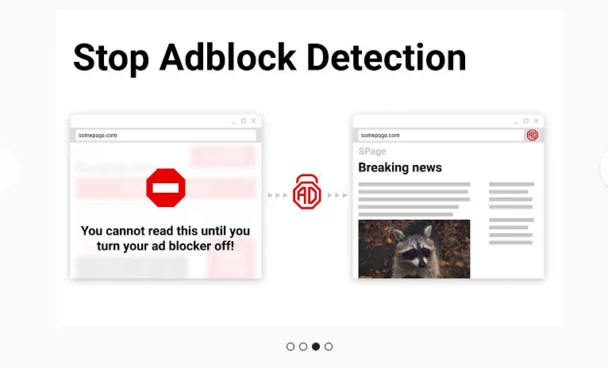 Most news sources it seems to cheat out of advertising revenue as advertised but if you read a lot of sources you're going to quickly find you're having to disable it on several sites.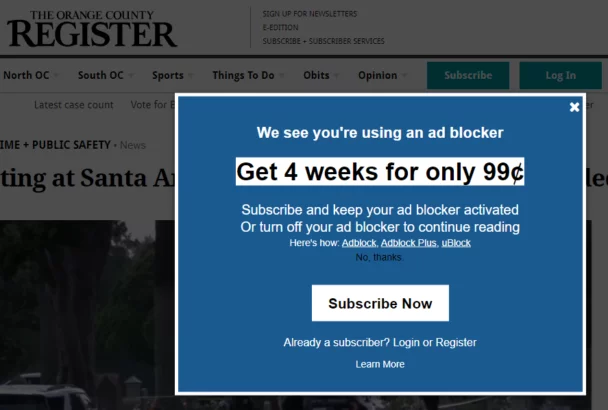 Just scrolling through the Fark main links and I'd say about one out of six sites detected I was using an ad blocker. Many allowed me to not support them, most requested I whitelist them. Overall I saw little improvement over my tests with free ad blocking plugins and would say that their claim of not being detectable is not 100% true.
That said, depending on what you browse and where, AdLock did appear to get rid of slightly more advertising than the others. That advertising appeared to be allowed the AdBlock plugin, but it was also what it considered less invasive advertising.
But I had other issues. This is probably just me, but I found several sites and services simply refused to work. Notably my work's main router refused to change to any other page. So I had to allow ads on my RouterOS config page.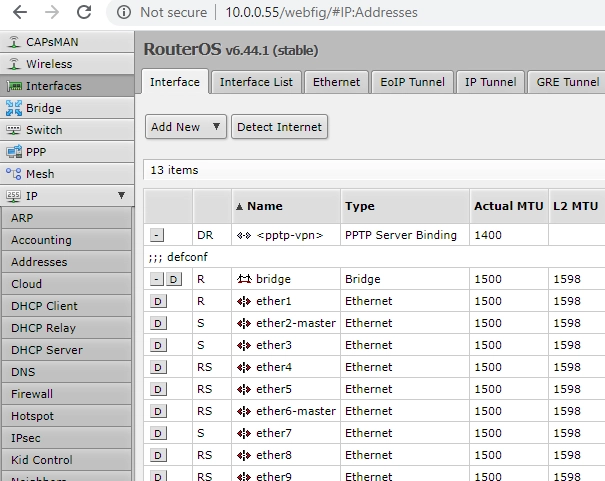 You're probably not in and out of RouterOS configs that much, I get it, but it did become evident that AdLock was stopping misc things from working that were not ads.
While it did pop a 1 up over the plugin icon in Chrome, I didn't notice it. You just don't notice blocked ads and that's the point. You might not notice that the form you're trying to fill out was blocked or that something broke on the site you're on until you're pushing "submit" and nothing works.
I also had a problem a couple of times during this testing where Chrome would refuse to open up any sites. I'd check Edge and command line pinging and everything else was fine. Disabling AdLock would fix it the two times I thought to try it. That said, I had a LOT going on each time so could be coincidence.
AdLock does pretty good, it's not perfect, you will probably end up discovering it breaks something if you work with a lot of management interfaces like Mikrotik's. You see slightly less advertising than the free ad blockers, it comes in app for system level blocking on Android.
The question becomes are you going to pay $20 a year or so to not see advertising to AdLock? Use a free version that shows a few more ads? Consider supporting the sites you use the most?
Pricing:
You can find more about AdLock on their website.
If you do use an ad blocker, consider supporting the sites you're using. Ads don't even cover the hosting/bandwidth bills for some at this stage of the game.