Nashville started virtual learning today, it did not go well
I'm going to preface this with a lot of it did go well, I'm one of the lucky ones that it didn't and I'm not the only one.
Last week we received two school issued laptops. I connected them to my network, verified they worked. Fired them up last night the night before school and ran through what we would be doing on today's first day of school and was ready.
I had to drop a car off for an airbag recall right at the exact start of school so I was out when the texts started flying that the internet was down and class was being missed. I logged into my cameras, verified the internet was not down, and suggested to my wife to fire up the hotspot on her phone and see if that could make the two laptops work. No.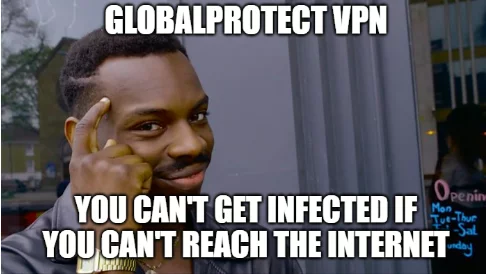 I got back to the house 20 minutes into the first class, my wife on Teams on her phone with the school at this point for one of the kids, and the other trying to entertain herself because there was nothing else to do.
Neither of the school issued laptops would connect anywhere, and I traced it back to the MNPS installed software GlobalProtect VPN. Unfortunately the laptops they distributed they disabled the ability to disable, they removed the command prompt, and basically did whatever it takes to keep kids from googling how to get around their security.
The first hour of school was calling their IT department (busy,) calling the school (phone system down,) and working on trying to locate my old MNPS IT department contact to see if I could steal a local admin password to disable GlobalProtect VPN. I was also getting two beater laptops back into condition to do anything (installing Teams updates, finishing up a Windows 10 2004 update in one instance, blah)
At about an hour in we had a beater up and running and my 2nd grader on Teams and I'm reading about a fund to donate hard liquor to some teachers attempting to get PowerPoint to work so kids could see it.
At 10:41, two hours and 41 minutes in, MNPS sent out a statement that things were broke.

Great day for virtual learning.