The Ekster Tracker Card – find your wallet, purse, or car with a solar powered card sized device
The concept has been done before with multiple keychain devices, but the Ekster Tracker card fits nicely in a wallet's credit card slots and has the odd distinction of being able to recharge via the sun.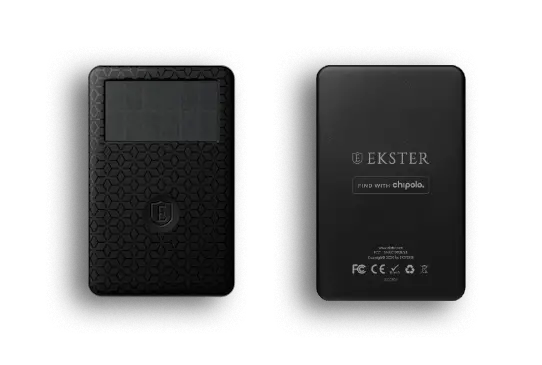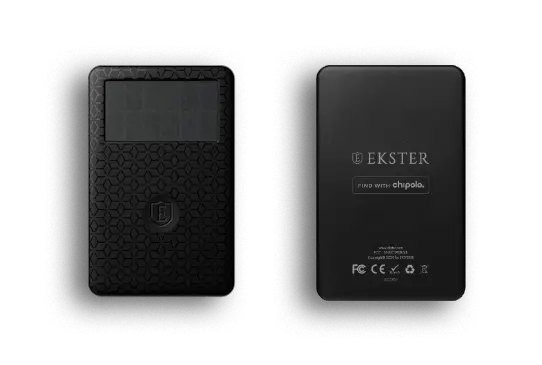 My initial thought on the solar charging was "at what point in my wallet use case am I taking this out and exposing anything to the sun" but the more I used it the more being able to toss it on a dashboard of my car and recharge it rather than plug it into yet another specialized USB cable became appealing.
Three hours in the sun will get you a couple of months of BTLE tracking on the Chipolo network which means if you're looking for a cheap-o Lo-jack system powered by the sun you might be in luck. However keep in mind that someone's going to have to be running the app and wander within about 200 feet of your device in order to find it.
Locating a wallet is made slightly easier by being able to force the card to ring, however the speaker isn't that loud and the ring tones they supply don't seem particularly suited for long distance hearing.
Your phone can ring the card, and a recessed button on the card can trigger your phone or selfie mode if you're so inclined. This can be configured in the Chipolo app, which needs some work on the Android side. It's not bad mind you, just a bit annoying on the Android side to have yet another persistent notification icon that has a note saying click here to learn how to disable the icon and it takes you to a page that is currently being revamped and does not tell you how to disable the notification.
Overall, better design for a wallet tracker but doesn't feel like a quantum leap over the less pricey TILE and KeySmart options. As of this writing it's about 2x the cost, however it is solar rechargeable which I cannot stress has some interesting use case options.
It's interesting, useful, priced a bit too high for my non-wallet-losing-self, although I might hide it on my motorcycle as there are some moto theft rings around here going crazy this summer.
If you do get one of these and have an RFID/signal blocking wallet, do a quick test to make sure you're not blocking the card's ability to function. Outside pockets if you've got them.
You can pick up the Ekster Tracker Card over on their website.