Sense Home Energy Monitor to add Flex Sensors for dedicated circuit monitoring
I can't complain about the Sense Home Energy Monitor too much (although with the headache I've got today I am going to seem like it.) I got a review unit, it tracked down a bad heating element and The Sense Home Energy Monitor has probably saved me a couple of hundred dollars over what it would have cost in the four years I've had it and honestly it keeps saving me money.
But the machine learning has thus far never lived up to what I was hoping for and this has so much potential I'm seeing missed.
These days the air handler for my AC unit is barely ever caught, devices that were detected will show as on occasionally when they're not and not even plugged in, if we're cooking there's a really good chance the water heater doesn't show going on but energy usage is still tracked. I'm four years in and I've got an Always On in the 1.5kW+ range.
It's been good, but not particularly great for my use cases, and I've tried. You have no idea how much I want a reliable trigger for when the clothes dryer goes off, or the washing machine cycle ends, or when the kids wake up at 4am and turn the TV on, but that has been a hit or miss since the day of detection.
We've all asked for the ability to train it since year one, that evidently still isn't happening, but at least now there's dedicated circuit monitoring coming on which will allow you to track individual things like a water heater, heat pump, any dedicated circuit you can clamp the Sense unit will be able to track. Maybe finally I'll have my dryer.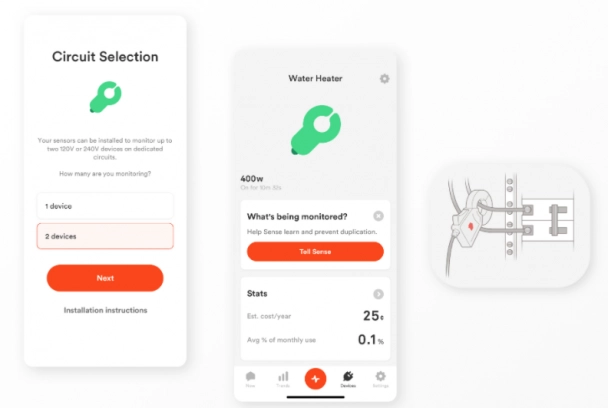 The new Sense Flex sensors appear to be the same as the solar panel sensors, and that means the ability to track is probably limited to two circuits total, but for most homes you're probably only really needing to dedicated track a couple of circuits anyway. With the Flex sensors you can reliably assign a circuit to a sensor and track it. If they'd use this for training I'd be thrilled. I could handle moving a sensor every week or so as things were detected.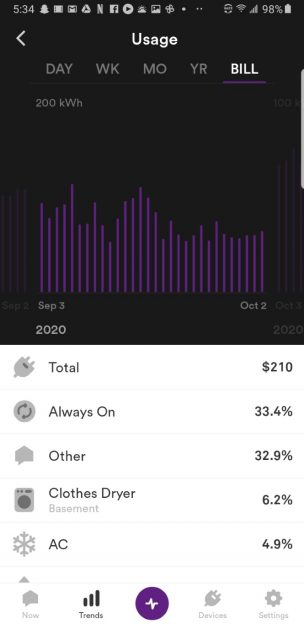 The Flex sensors are $50, there's a $20 coupon probably in your email right now. The ordering site does not say whether the $50 is for one, or two sensor capabilities. Sort of seems like this would be mentioned somewhere in the promo. I'm seriously tempted to purchase one just so I can reliably know when my dryer is done, and not get random notices that the dryer has finished when it's not even on.
[
Sense
]