Under the dashboard (TL;DR blog)
Pocketables is a group of people who play with tech and enjoy it. That's the primary purpose of why the blog is kept around – the advertising and sales commission millions are of no consequence and will some day in the next 3-5 years repay the cost of purchasing the site from Crowdgather a few years back.
TL;DR – bloggity blog blog as there's not much news I'm interested in this morning and my Wacom review is still in progress as I can't quite paint the Mona Lisa yet.
Most of the slowness in repaying is my fault. While I do consider a lot of what we do straight up advertising, and we're obviously financially incentivized to sell product, that's not my end goal. For me Pocketables has been about making connections, playing with gadgets, and hopefully providing some exposure for the products that could use it. We make about $2-4 on the ads you see on the site a day, spend about $40 for the hosting monthly now, and after all is said and done there's usually enough to pay taxes and buy a sixer.
Can't tell you how weird it was in 2012 to be working for a team that gave me a stipend to fly to Las Vegas and attend CES, which I did for several years after (we will be attending virtually this year.) Due to Pocketables I've met celebrities, got a lot of free booze, and somehow manage to speak to the presidents of several companies whose gadgets I … I'm not going to say obsess over, but I pay a lot of attention to things like the Sense Home Energy Monitor, the Ooler sleep system, etc.
But now in these types of posts generally come the "but now …" lines… there's really not one here but it feels like I should take a turn toward the dramatic and how we're going to be closing down… but I don't think that's happening. This is sort of a "it's been ten years and man it's been interesting" sort of post.
There is a but now, and that's a considered change to the advertising. Probably going to drop the Google Adsense down to one and try a different advertising platform which should be less invasive but still have enough returns to pay for hosting / maybe a 24 pack.
---
We've been getting an absurd number of emails requesting pay for guest posting because people are searching "sitename + guest post" and finding we have a few people who have guest posted. I tried putting it on the main page, guest post guidelines, but people don't get it. Le sigh.
Combine above advertised SEO guest post company with all the people claiming they love my blog and would really like to send me something the readers would love and fits right in such as "soups you can eat on Tuesdays," "natural male enhancement," and "7 apps that your construction company needs" and my mailbox is a vast wasteland.
---
Patreon
I'd planned to post my Patreon info, but for reasons of slow mail it's refusing to let me log in. So yeah forget about this – we've got a few Patrons, monies have stayed on Patreon for a rainy day. I want to thank everyone who supports us but honestly I've been waiting for the past 20 minutes and yeah. Stuck at this today: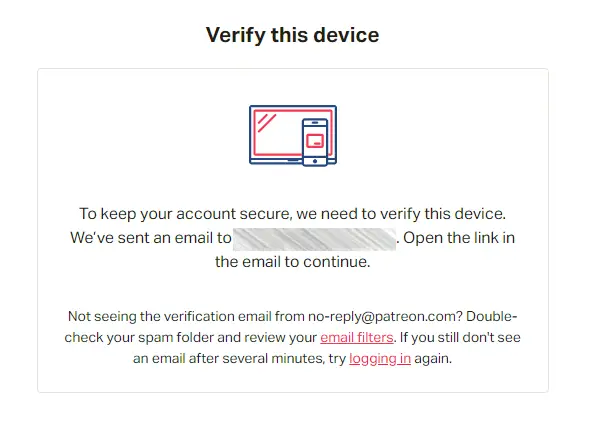 When it finally made it
---
The other authors on Pocketables
We have some other people here who do their thing. The direction is generally as follows:
do your own thing unless it's specifically someone else's thing (eg: Sense is MINE)
don't sell out for anything (don't like a product, don't change a review to make it look less horrible)
don't feel comfortable trashing a product because you might lose that contact? Don't write it up / return it to the mfg.
don't get me sued – that should be #1
make your own money (product links are the authors, you click on Daniel's links he makes commission)
Authors get the 20-year name of Pocketables to back 'em, a website to publish on that usually works, and that is about it. Be nice. Someone says something you don't believe feel free to ask in the comments. Nobody here is going to try and lie to make $2.26 commission on a headphone.
Oh yeah, if you've got a passion and want to write for a low traffic laid back blog drop a line.
---
The News
You might wonder what we report on. Well, that's whatever anyone finds interesting and has time to write on. All our T-Mobile coverage in the past three years has earned us a whopping $1.36… actually probably more but it's a loss leader. If something's interesting, and I think people might be interested, I write about it and that's honestly the operating principal "oh, that's kind of neat" rather than "post all the things!"
Occasionally I get an email requesting I look at something and yup, I'll check it out.
---
That's about it for this morning's bloggity blog blog. I've got to work on a local Covid-19 report I do twice daily, write a how to install a VPN with another VPN fall-back manual, find a dermatologist, hit Costco, write up a "hey, so I'm the president of this neighborhood association but someone else needs to do it and let me be the secretary again" post so I can get back to not being asked to do meetings, and figure out how my family is going to navigate the next few weeks as I expect this election, virus, and Halloween is not going to go smoothly.