Existing YouTube Premium subscribers can get a free Stadia gaming kit
Whether you've tried Stadia in the past (I have, didn't like it at the time, early pandemic times,) or not, as long as you've got a YouTube Premium subscription you can get the $99 Stadia Gaming kit for free.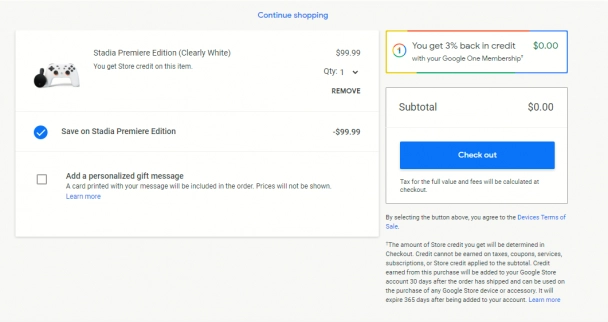 The kit includes a Chromecast Ultra (the older model, not the Google TV version,) a stadia controller, and yeah, that's about it. Looks like you can get a one month Pro account for free if you want.
You have to currently be a YouTube Premium subscriber, no newcomers will get this offer.

Details and signing up for the offer can be done here (US only?)
I'm reading in chat there's a UK link as well as others potentially but I don't have it as of the time of posting although it appears the link some are posting for the UK is the exact same one, so perhaps if you're not in the US it localizes.
TL;DR version – doesn't matter if you have Stadia or not. December 31st is last day to redeem the offer code you'll get in your email, although the offer might be removed before then. Does not appear you're signing up to charge your card for anything, so you'll get the controller and the Ultra free and what you choose from then appears to be entirely up to you.
[
Stadia
|
TheVerge
|
Android Police
]