The Sense Home Energy Monitor is on sale right now
Throughout the years I've loved and hated this thing. Loved it for helping me figure out long long ago that a water heater was messed up / saving me a couple of hundred on electric bills, and hated because it has so much potential that I've not been able to exploit due to it not always detecting devices correctly.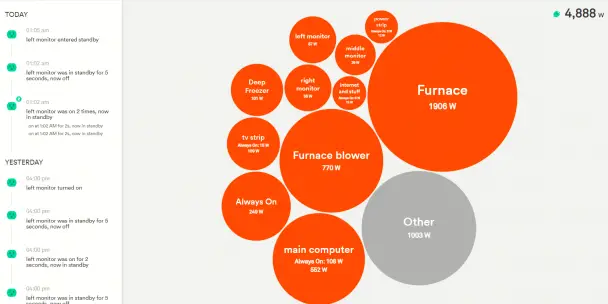 If you want to get a clue as to what is actually the majority of your electric bill, potentially get notified of AC motor problems, and possibly track down what's making your lights dim, there's not a lot out there that does what Sense can do for you.
Of course just seeing what is using electric doesn't help, you'll need to unplug some of the vampire devices. Much as I complain about this device, it's been with me for years and I keep coming back to complain more about it.
Looks like the sale is basically $60 or so off on the various versions of it.
Anyway, grab one at Amazon and get a handle on where your electric dollars are actually going.