NUU G5 Review – An Excellent Budget Offering
One of the things I like about writing for Pocketables is having the chance to get introduced to all sorts of players in the tech space. Of course, I like covering and reviewing the latest from companies like LG, Motorola, and Acer, but I also like trying out some of the smaller brands that are doing their best to make it as a minnow amongst the sharks. Today's review of the NUU Mobile G5 focuses on a phone from one such brand. It's a budget offering at only $150, for sure, but there's a lot to like about the G5. Keep reading for my thoughts.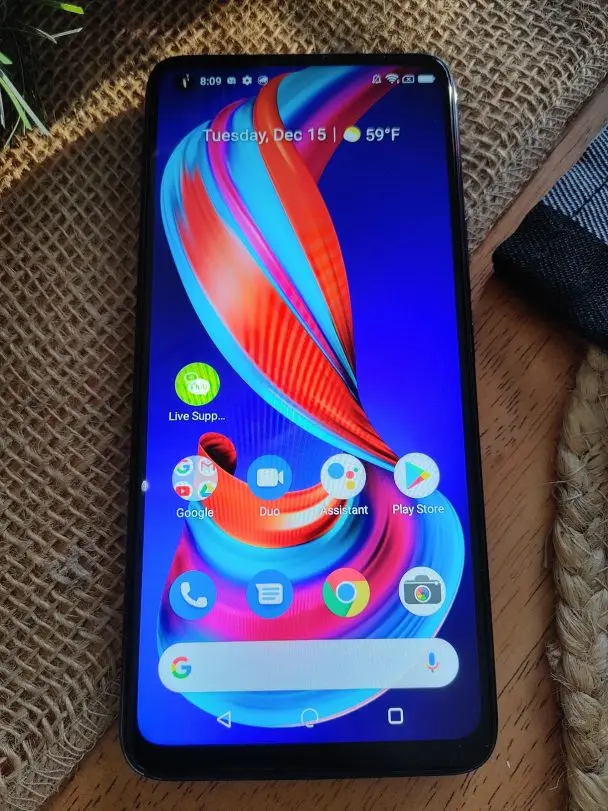 HIGHLIGHTS
Design: When I first opened up the package for the NUU G5 the BLU G90 PRO that I recently reviewed came to mind and that's not an insult. The G5 sports a 6.55 inch LCD display with a rounded glossy polycarbonate body. The G5 is a little thicker than your average flagship phone but it doesn't feel bulky or too big. The rounded edges help here and considering there's a 5,000 mAh battery inside I can't complain. The bottom edge houses the USB C port, 3.5mm headphone jack and the phones only speaker. Thanks to a hole-punch front camera the G5 is 91% screen-to-body and that's pretty impressive for an LCD phone in this category. The right side has the power button and volume rocker while the left houses the SIM tray. Around back there's a now standard camera box and an unusually shaped fingerprint reader. The reader is a sort of flat oval. I'm not sure if it serves a functional purpose but I kind of like the look of it and it works great.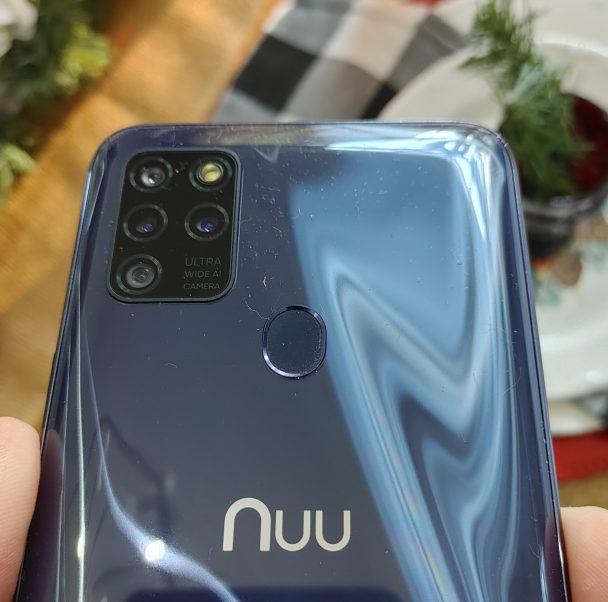 Performance: I continue to be impressed by how well sub $200 phones run these days. The G5 continues that tradition. It sports a MediaTek Helio A25 with 4GB RAM and Android 10 and it had no problem handling the suite of apps I normally use – Amazon, Youversion Bible, Chick-fil-A, Facebook, Instagram, etc. It can slow down a bit while installing or updating apps but for normal usage it works just fine. I didn't experience app crashes or any weird glitches that would cause me any concern. Now, the G5 isn't a gaming phone but it will run casual games well. Don't expect much in the way of 3D performance but if you are a phone gamer you're not looking at this price point anyway. The G5 isn't a screamer but for $150 you get a phone that can handle itself quite well.
Software: One of the very first things I do on any new phone I setup is to disable all of the junk and crapware that manufacturers and carriers throw on Android phones. I'm very pleased to say that the only non-Google app I disabled on the G5 is their Live Support app in addition to a couple of other apps that were uninstallable. I'm very pleased and impressed that the software load on the G5 is so minimal. That really helps you get the best performance possible and in the budget segment that's especially important. Additionally, the G5 shipped with Android 10 and received one update during my review period to the September 2020 patch.
Android Auto: This really should fall in the software category but I wanted to give it special mention. Often on budget phones I have trouble using Android Auto. It won't connect or it is buggy and slow. That isn't the case with the G5. It connected to my truck every time and AA worked just as well as on any of the flagship phones I've used.
Battery Life: It is so nice to have a phone that you know, no matter what, is going to last you a full day and beyond. On the current cycle, as I write this, I'm at 7 hr 33 mins screen time with hours more of music and audiobook streaming besides and still going strong. The battery is one of the biggest strengths of the G5 and should be one of the primary motivators for buying one.
Storage: I can't lie and say that the 64GB internal storage the G5 ships with is optimal but it is enough for most people and most uses. I do like that the phone supports microSD up to 256GB.
LOWLIGHTS
Photo Watermark: For some reason the camera app throws a NUU watermark on photos by default. There's an option to turn it off but why anyone would possibly want such a feature on by default (or at all) is baffling.
Gesture Support: Like many budget phones the G5 does not fully support gesture navigation when using third party launchers. Google added support for this a year ago but many software vendors, including whoever bundles the software for the G5, have not implemented it. It's pretty frustrating.
Display: At $150 you know that the phone is going to use an LCD for the display. That's understandable. I can even accept the HD+ (1600×720) resolution. But the G5 screen just doesn't get bright enough. It's fine for indoors at or near the maximum but it isn't bright enough in direct sunlight. I live in Florida where it's sunny most of the time so this is a real bummer for me.
Camera: As is usual in this class the camera is nothing to write home about. It does the job of capturing photos but it doesn't feature the advanced computational photography tricks that you'll get from Samsung, Huawei, or Apple. It has a wide-angle mode, which is a nice inclusion, and a macro shooter but you aren't buying this phone for the camera.
MISCELLANY
There's only one speaker on the G5, which is expected, but it gets quite loud. I used it with YouTube Music and audiobooks and found it to be acceptable.
The G5 doesn't support Verizon but that's no surprise given it's price point and chipset.
There's also no NFC support – again not a surprise.
I recommend disabling DuraSpeed in the phone settings. It's supposed to limit app behaviors and extend your battery life but it's more of a hassle than a gain.
CONCLUSION
Reviewing budget phones is always tough. You have to keep in mind that there are going to be certain compromises to hit a price point – $150 in this case – and do your best to compare the phone to others in its class. You can't compare the Nuu G5 to the OnePlus 8T or the iPhone 12 Pro Max. They are different animals. You can't have it all for $150 but what the G5 gives you is quite a nice package. The G5 compromises on display quality and camera but also delivers a phone that performs well, lasts forever, has a decent software load, and looks and feels good. If you have $150 to spend on a phone the G5 is a good choice.

SPECIFICATIONS
| | |
| --- | --- |
| CPU | MediaTek Helio A25, 1.8GHz Octa-Core |
| GPU | IMG PowerVR GE8320 |
| RAM | 4 GB |
| Internal Storage | 64 GB |
| microSD Support | Yes, up to 256 GB |
| LTE Bands | 1/2/3/4/5/7/8/12/13/17/28 |
| HSPA Bands | 850/900/1700/1900/2100 |
| Battery | 5000 mAh |
| OS | Android 10 |
| Display | 6.55 inches w/punchout camera, 1600x720, 267 PPI |
| Main Camera | 48 MP with LED Flash, 8 MP 120 degree Wide Angle |
| Front Camera | 16MP+8MP+2MP+2MP |
| Bluetooth | 5.0 |
| Fingerprint Sensor | Yes, Rear Capacative |