Telegram begins kicking violent extremist content
The world is becoming tired of violent extremists in the US evidently with Telegram even starting to crack down on them.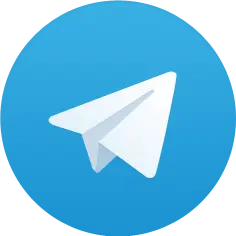 This after a wave of armed protest and political murder planning washed ashore on Telegram following the loss of a home from YouTube, Parler, etc.
It's reported that 25 million new members joined Telegram in under a week as Parler (the free speech social network,) went down, and Twitter, Facebook, YouTube, etc. are no longer safe havens for openly planning and recruiting that extremists had been doing, and still are. On YouTube, Facebook, and Twitter. Facebook's actions with Whatsapp probably had something to do with this as well, but I think that's a different issue.
Short of it is Telegram's working on not openly promoting violence, which is a good thing.
One wonders what the over/under will be on how many will try and claim their First Amendment rights are being violated by a Dubai-based business that decided it didn't want to host American extremist content.
[
MSN
]