So we switched to the T-Mobile sim/plan and now are getting text spammed
I was with Sprint forever and three days (over 20 years.) I got the occasional text spam, but since moving over to T-Mobile I've had more garbage spam between my wife's phone and mine than, honestly the last 10 years… now for us, that's like five messages but here's what is happening.
The issue seems to be that while T-Mobile is doing a pretty decent job of scam phone call detection, and I assume a decent job of text message interception as I get options for reporting most things, I keep getting texted emails like so: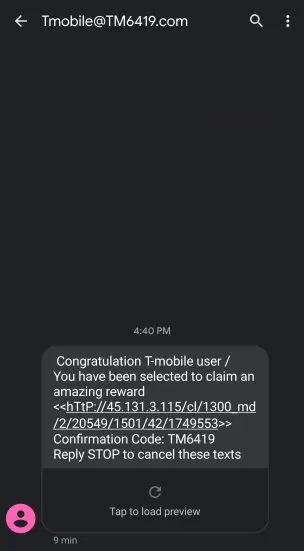 Now, this particular type of spam comes into my Messages. You're saying "oh wait there's an email address that's not a text" and you're wrong. What's happening is they're spamming [email protected] – this is the T-Mobile email to SMS/MMS gateway service. Got T-Mobile? Send yourself a message.
Here's me sending from Outlook as pulled from Messages on the web, obviously myphonenumber is your phone number:
T-Mobile has a page about this, you can block the entire service, but they're not doing any sort of spam checking evidently.
Me and Kim had Sprint for 20 & 12 years respectively. I don't recall the Sprint email to SMS gateway ever being used for obvious fake spam, let alone this many in two weeks.
As I mentioned before I'm pretty much done with dealing with customer support immediately telling me things are my problem this week (had enough of Google and Nest this week to want to throttle someone,) and when I mentioned that this was coming through and I wanted them to have some basic spam checking I was immediately greeted with "this isn't coming from us," which it is, and then invited to take it to DM to "solve".
Nope, just put simple spam checking on your gateway. It's a request. I don't want to have to fight a request through customer service that will probably attempt to have me reset my phone before they pass along the complaint to a higher-up.