The Roborock S7, a smart vacuum with sonic mopping (day 2, preview)
The upcoming Roborock S7 is a wonder of convergent technologies packed into your standard hockey-puck body. I got my hands on one through a PR contact the other day in advance of their release on March 24, 2021.
Note – this is basically the same article as day 1 – Pocketables crashed, we had to restore, had to save this in a word document and republish. It looks worse, I know.
This is day two or three for me actually, but it's the first full 24 hours in which the app worked (I had to be whitelisted for the not-completed features) – as such it's day 1, and some of the features and issues I talk about may be resolved prior to launch.
So you know my experience in the cutthroat world of smart vacuums, I own an old Roomba, I've had a couple of Deebots, and I've seen more demos in person of CES of wine spill removal on perfectly sealed floors than you would expect.
My house is however, riddled with rugs, Barbie shoes, hair rubber bands, and things that have caused me to completely offline my smart vacs because having to go through all the dirt in the dustbin every single day to remove this, that, or the other has been a pain.
Enter the Roborock S7
It's a LiDAR enabled robot with a sonic mop. Yes there's a Dr. Who joke waiting to happen but I don't have it in me this morning and I don't know why. I know Who though.
The S7 goes through your house mapping out rooms in increasingly greater details.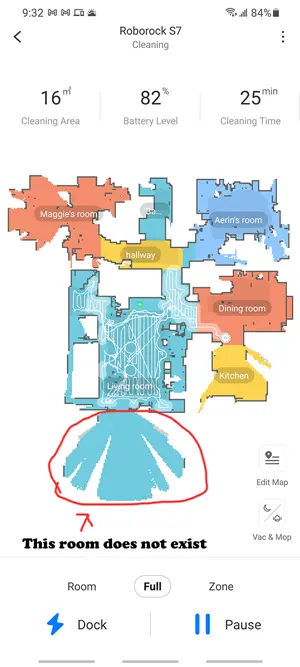 The LiDAR mapping is pretty neat, the unit knows where it is after a couple of hours strolling around, and then you can edit the room names in the app and sync them with your assistant so you can say things like "ok google, vacuum the kitchen."
That said, currently the instructions for how to do all this is a little clunky – I'm going to shoot the company over a couple of edits to their instructions that will make things clearer.
My house has a couple of things in it that fooled the LiDAR mapping. In the image above you'll see a "this room does not exist" and it took me a while to figure out there's just a mirror hanging out in front of the fireplace because we're moving it.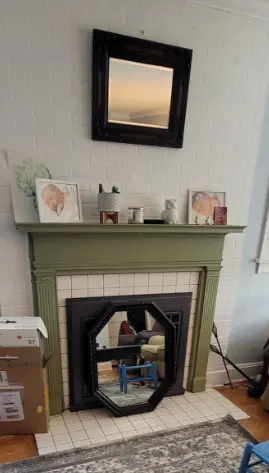 My other LiDAR fail involves a Stuart Semple product Black 2.0 or 3.0 (can't remember which version I painted this chair with) – the Roborock S7 consistently was trapped by this chair but not the non-painted version of the chair. It's not reflecting the LiDAR, or the other chair is a hair shorter – I don't know but it amused me.
Other than a couple of wires that got sucked up and one time with a carpet that's rolling on the side it kind of dug under, the unit has outperformed any previous robovacuum I've played with.
Additionally it knows where to mop. It will drop the mop and mop right up to the edge of your carpet if you want it. The mop lifts back up so you're not dragging dirty mop across carpet. You can define rooms for deep mopping (kitchen,) soft mopping (hallway,) no mopping areas. You can define stay out spaces in the app.
The mopping may be the place where you'll notice this the most if you walk around in bare feet. It feels cleaner. The mop, which is being used a couple of days after real mopping, shows that kids are freaking filthy or that mopping just isn't working.
OK Google, you're missing something
In the current pre-release documentation it indicates you name the rooms in the app and it'll work with Google Home. It doesn't tell you how to launch it and it doesn't appear to work quite as documented. Here's what I did.
Link Roborocks account in the Google Home app
define the rooms in the app.
assign the S7 to every room we've defined
say "ok google, synchronize devices"
say "ok google, vacuum the living room"
If I didn't do #3 Google Assistant didn't know what to do. This may just be my experience though.
The app is good, but needs some work
As I don't know the differences between the S6 and S7 versions of the app I can't comment on whether this is a problem that's been around or introduced with the S7 (and my pre-release whitelisting access,) but the map editing needs a little bit of tweaking as sometimes I could name an area and it wouldn't save.
Naming it again made it work.
A slight process change on how you define a room, define the vacuum for that room, would be appreciated however as this is a one time setup issue and it's not an ongoing issue it's not much of an issue unless you're deploying a lot of these.
I stress, these are barely even on my radar of issues.
Things I noted
There's a status light in the front that reminds me of the front of KITT from Knight Rider or a Cylon from Battlestar Galactica. If only they'd changed the voice prompts to William Daniels and the status streaker from blue to red I'd call this thing KITT.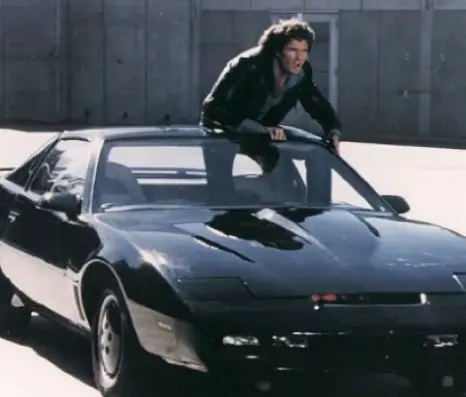 With my previous robots, finding them dead somewhere happened quite a bit as they got stuck, or just couldn't figure out how to get back home. This knows where its home is, knows how to get back, and gets back to charge and will resume when it wants to.
Other than the Black 2.0/3.0 painted chair I don't think I have heard it bump into anything. On day 2 I did manage to get it to bump into a child.
Removing wiring that got sucked up was surprisingly easy.
Side sweeping brush only kicks on when in an area that needs it.
Here's a video that shows how sonic vibration and their suction works.
Overall
Day 1 of full access impressed me. Also made me realize my regular vacuum needs some work because I got two binfulls of dirt up.
There's an upcoming water and dust removal dock for the thing. Looks neat but probably for larger houses than mine.
You'll be able to see more over here at the manufacturer's website, and I'll be doing some updates before and after release.