Turn the music up with SuperEQ S1 headphones
SuperEQ isn't a brand I came across before, and I probably feel the same as you about products from far away (China) made by brands with super sketchy names. After all, everyone loves a good deal, but no one wants to be a testing bunny. PR person reached out asking if I'd like to cover SuperEQ S1 headphones, to which I responded: "I'm all ears". Are SuperEQ S1 great? Good? Or yet another sketchy gadget from a country far away? Time to put my bunny ears on and…
SuperEQ S1
It's true that I'm spoiled by Sennheiser PXC550 (review), so any over the ear headphones will have a hard time meeting my expectations. Priced at roughly £50 on Amazon, SuperEQ S1 are more wallet-friendly. but is that enough to get your attention? Speaking of attention, available in black and white with nice red accents these wireless headphones definitely stand out. I ended up with white SuperEQ S1 and I have to say, that the pictures don't do the headphones the justice. They look better up close.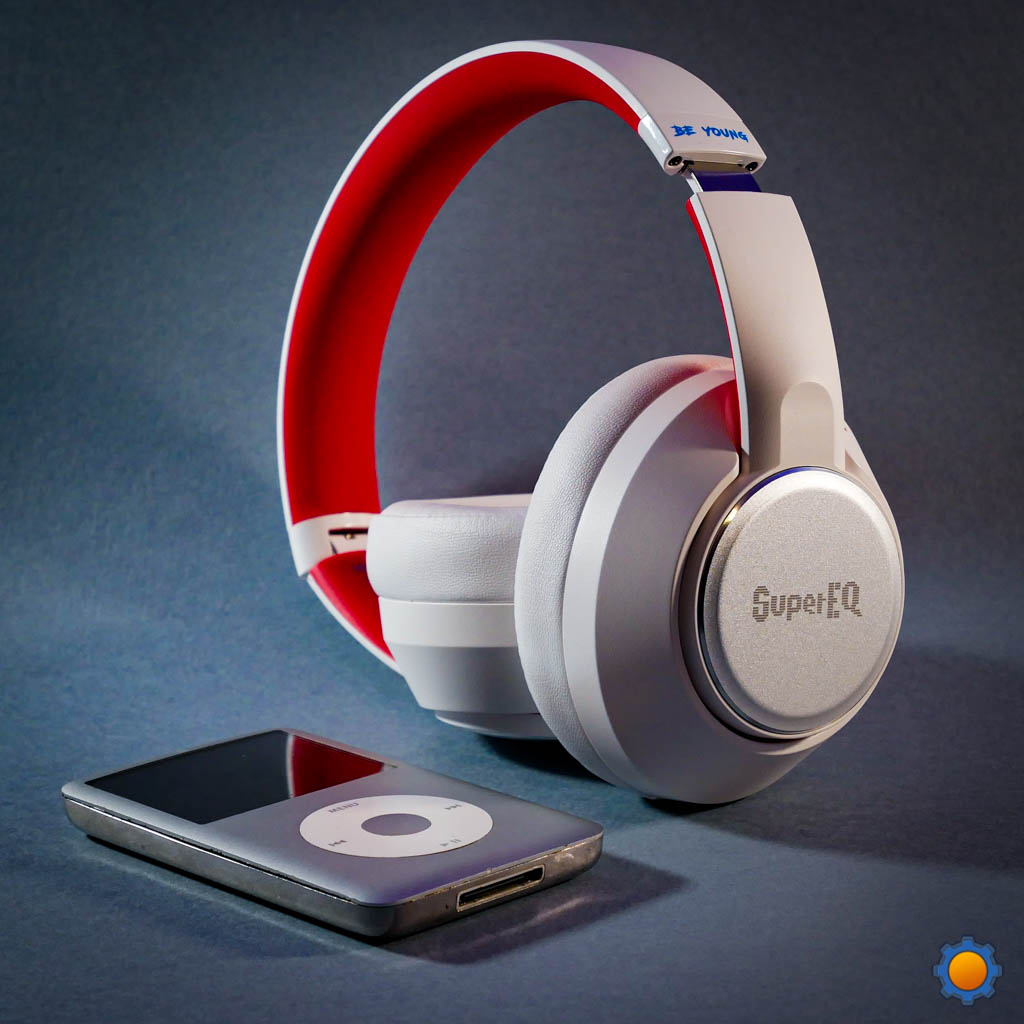 The cups are more elongated than the picture suggest, making the headphones look smarter. The cups and the band is covered in padded material covered with leather. Cups feel nice to the touch but a little on the harder side at first. The leather either gave in, or I got used to the padding. I'm pretty happy with the comfort.
If you want to go old school, there is a 3.5mm audio jack (and cable included), so you can use the headphones with more traditional mediums like iPods or even Walkmans (it's so weird to refer to iPod as an old tech!). All this is wrapped inside a soft black pouch to store the headphones and keep it from scratches.
Features
Blessed by the Bluetooth connectivity SuperEQ S1 come with a pretty standard set of controls. There are 3 dedicated buttons to handle the playback and call controls (including voice assistant). Buttons are comfortably placed at the back of the right cup with handy bumps to identify these better with your fingertips, while additional button handles the toggle for active noise cancellation and transparency mode.
I'm yet to go through the entire battery cycle, but after several days at work, I'm inclined to believe 45h battery life. In my media tests, playing YouTube content didn't result in desync between audio track and video (as some other brands) so the latency is minimal.
The range is pretty decent as well. I was able to move around the house freely and go around 20-25m across floors in the office setting before audio started to break on me.
ANC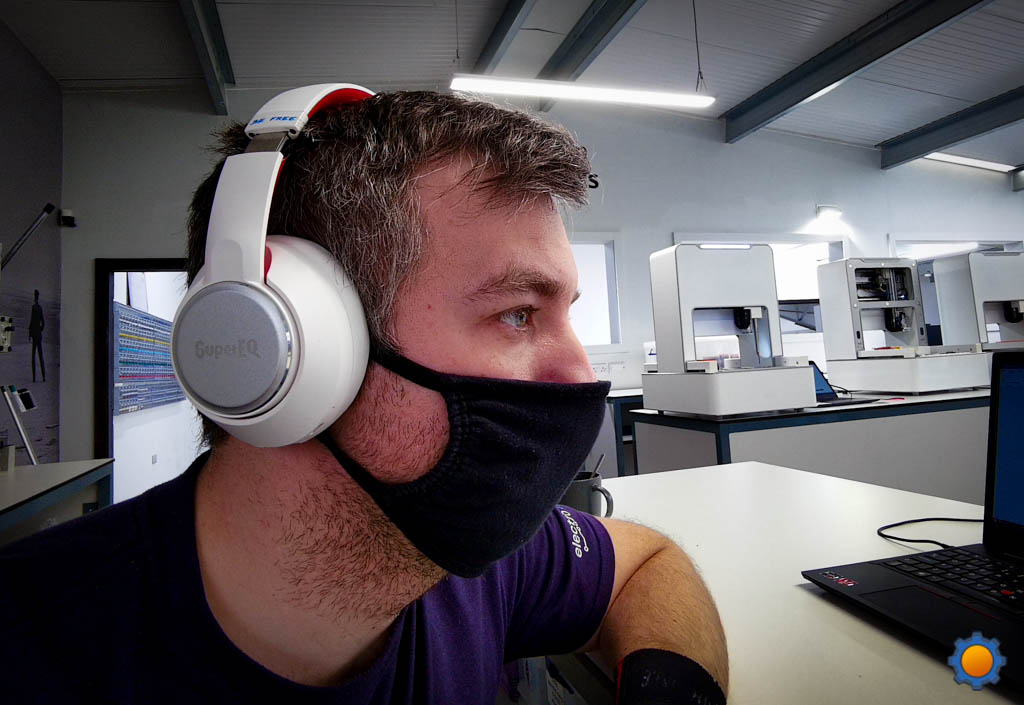 Included active noise cancellation is actually ok. I tend to appreciate it more nowadays as my workplace gets busy and the constant, repetitive noises of robots in testing get tired very quickly. Having the ability to cut most of it all, rather than subdue it with loud music is a nice change of pace that keeps my brain sane!
ANC is strong enough to kill the hum of robots at work. From time to time, I'd simply turn it on and use it without music to give my ears a break. It will keep your office ambient at bay and improve the focus thanks to combined active noise cancellation and overall great fit around your ears.
Amient/transparency mode
Dubbed by me as a superhero mode, transparency mode uses built-in mics to capture the sounds around you and play it along with the music or "enhance" your hearing. I was surprised to learn that the transparency mode works when the audio is playing. Using PXC550 I was only able to do so with the music off.
The effect isn't strong but it's audible. If you are concerned about being cut off from the traffic noise in a busy street, this could be the mode you are looking for.
Sound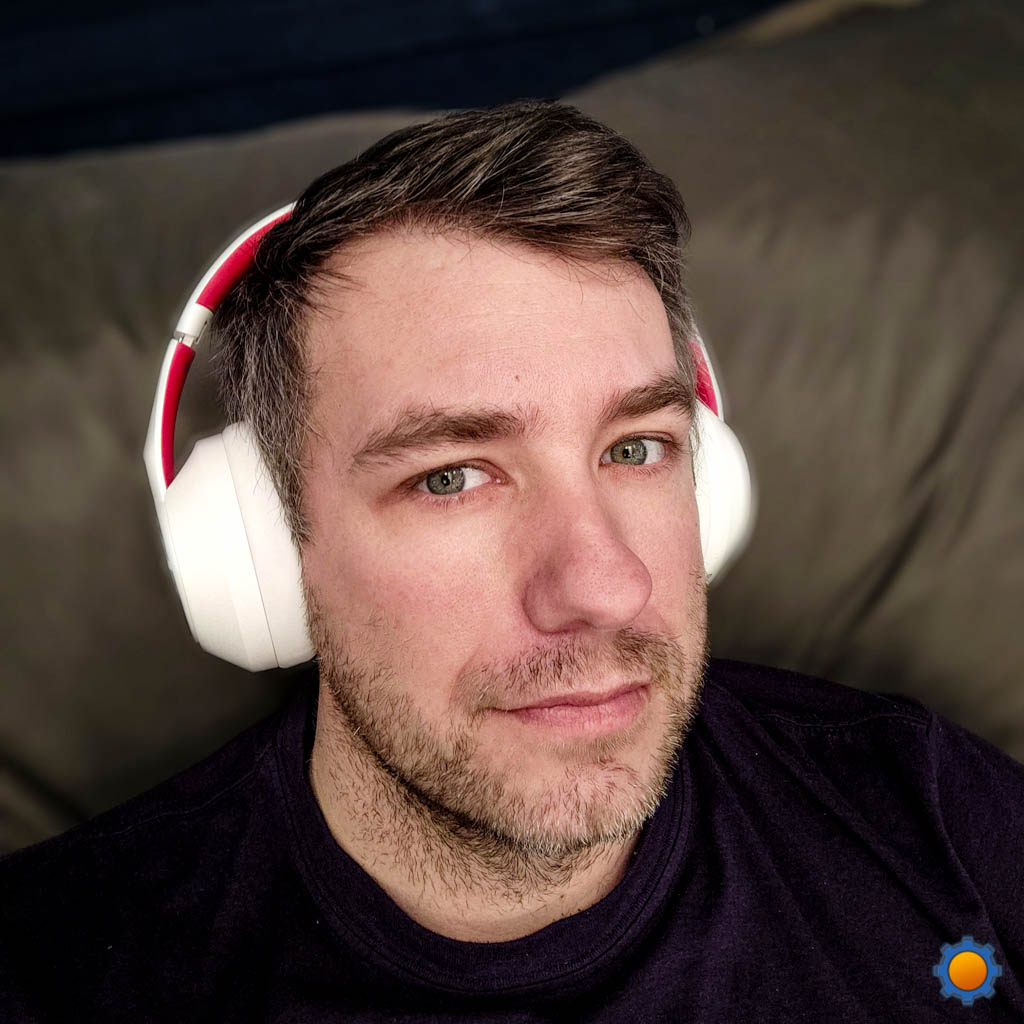 While I know how exactly £300 from an established German brand should sound like, SuperEQ S1 were a big surprise. First, they pack a bit of punch! Sit back relax and turn up the volume of your favourite track to feel neatly balanced bass. It was Automatica by Nigel Standford that did it for me. A clear bass intro reinforced by electronic sounds cranked all the way up – made me feel like I should use the robots at work to make a similar video.
Up next, Give Me What You Like by Avril Lavigne (don't laugh until you hear it) to test the mid and high tones thanks to this acoustic rendering. SuperEQ S1 again could compete with more expensive brands.
I went through my usual playlist, finishing with a studio version of the Arma3 DLC theme song giving me the shivers. It confirms that the headphones offer pretty much everything that Bluetooth audio interface has to offer in terms of quality.
SuperEQ S1 cut cost on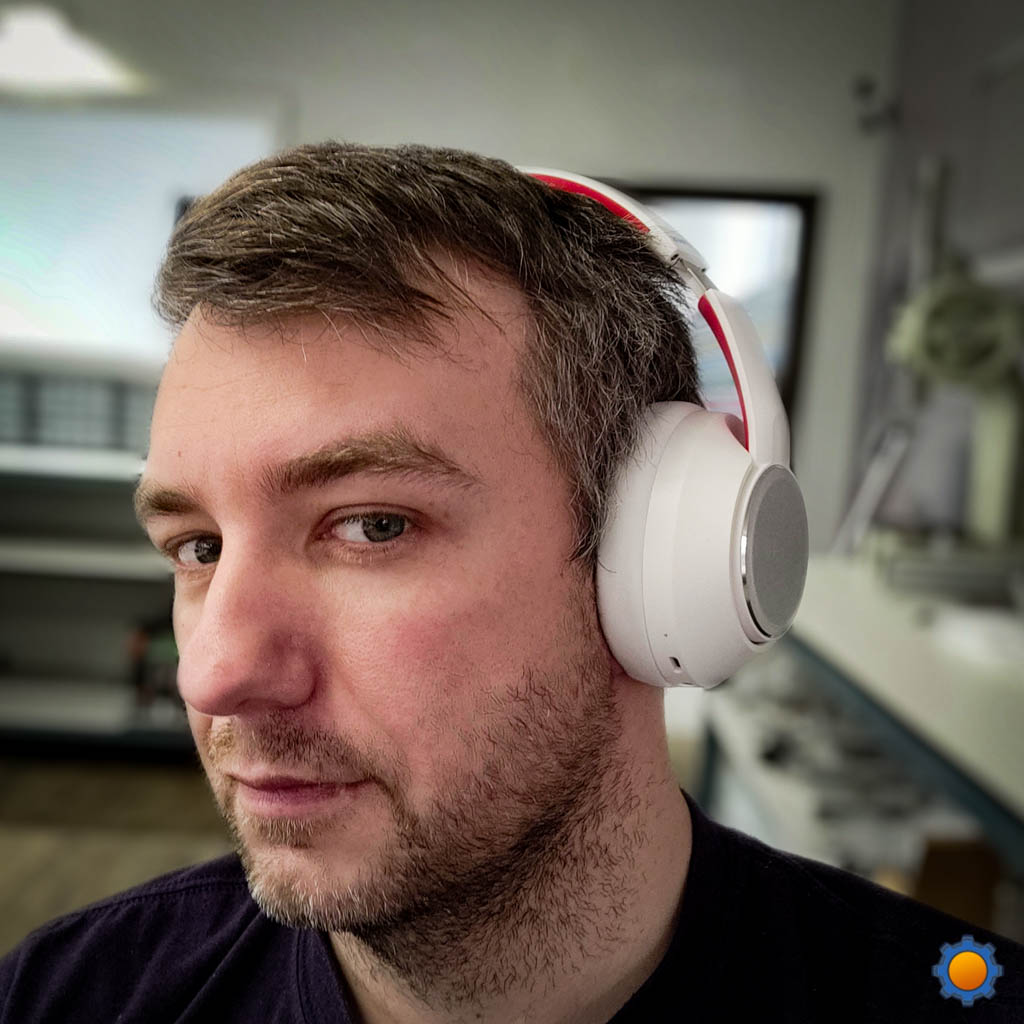 You would be foolish to assume, that you can compare a £50-ish gadget with £280 headphones, so some corners had been cut. I appreciate the excellent battery life, but the headphones are useless when charging. If you run out of juice, you can't use the headphones while charging. I know that considering 45h battery life, that's not going to be a big issue, but knowing my luck, I'd face it sooner or later. This also means that you cannot use the headphones with your computer via USB cable. Speaking of charging, where is the USB-C? We are stuck with microUSB.
I appreciate the 3.5mm cord, but while in use, SuperEQ S1 are not using Bluetooth and the microphone is not available. The cord has no microphone either, as soon as the 3.5mm jack is plugged in, SuperEQ S1 become just your regular wired headphones.
No auto-pause when headphones are taken off as well, which is a shame as I really like this feature.
Final thoughts
SuperEQ S1 are new standard how £50 should sound like. Spending extra can give you NFC pairing or fancy touch controls, but as far as sound is concerned, you are getting your money's worth. I'm pleased to recommend the SuperEQ S1 to anyone who needs new over the head headphones and has roughly £50 to spend on a new pair of headphones. The white version may be a pain to keep clean, but it does make an entrance! You can grab yours on:
Amazon UK
Amazon US