40 days with the Roborock S7, an unexpected danger, and a Roomba rejoins the house
Since I got the Roborock S7 about 40 days ago I've… been really impressed. Let's start there. This is the only mopping robot I trust to mop because it lifts its filthy little mop up when it's on my carpet and does not drag it across my shaggy areas. It only applies water when it's in the right spot. It works like it should and does good.
TL;DR – blog about a 2021 vac, a 2007 vac, and emotional attachments to these hockey pucks
And it does a really pretty decent job at mopping. They call it sonic mopping because it vibrates the mop pad back and forth at 3000 or so cycles per minutes… I mean it could have been called that at two or three vibrations per minute I'm sure, but 3000 a minute causes a good deal of scrubbing action and it shows.
As a result of its constant decent mopping my floors are shiny, clean, and one part of the wood is slippery as all get out. I've lived here 27 years at this point and never pulled a Risky Business slide.
I'm not saying this to impress you, I'm saying this to note that if you used Mop & Glow or any coating whatsoever you might be surprised what it becomes months later when a robot gets anal with your mopping.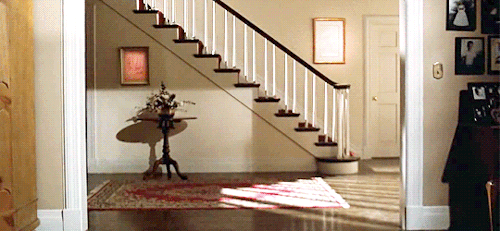 I nearly tumbled on a dry floor, kids learned Risky Business moves, and yeah, we're trying to figure out exactly what is happening whether it's rubbed something smooth, or drug something around.
Either way, house is cleeeaaaan. One spot is danger.
While enjoying the S7 I decided to fix up my Roomba 551 as unfortunately the Roborocks S7 cannot climb stairs, and I'm too lazy to move it up and down. I also sort of have a sentimental attachment to my 551 as my kiddos rode it when they were little.
My 551 was in pretty sad shape. Battery would last about 20 seconds and die, so I ordered a replacement. Worked well but the brush cage would keep jamming up with nothing. I determined that the motor was weak and the dirt detector was literally rusting off and ordered a replacement brush cage assembly and a side brush motor at the same time.
Should you wonder about the other smart vacuums I've reviewed, they live at friends houses cleaning up after shedding dogs. Can probably do a multi-year follow up if people are interested in ancient vacuum tech.
The Roomba 551 from 2007 or 2008 purchased entirely with Costco Cash, was revived and immediately set about crashing into things, wedging itself under anything possible, missing finding the dock until it died, generally being a pest, and reminding me why Rhonda the Roborock S7 is currently one of three things my wife thinks has improved our lives with technology and the 551 never got a name.
As I detangle the 551 from yet another mess I tell it it's ok buddy, you don't have lidar and are now in charge of only one room, but that's ok… the S7 guides itself, knows where it is in the house, how to get back to the dock, can be told where to go and what to clean.
The 551 screams LEEROY JENKINS and throws itself in a direction until it slams into something.
I wonder if I'll develop the same attachment to a cleaning robot that did not carry my kids as I did to the 551. I mean, I have had other better cleaning robots I fostered until I found new homes, but the 551 Costco special is literally the only one I've ever pulled apart, rebuilt, and had children ride.
I've found that the 551 has forced me to clean up and rearrange my bedroom, locate a virtual wall to prevent it from going under a futon that's a perfect roomba trap, and otherwise made me better for it.
I've heard tale of people getting emotionally attached to their Roombas… it seemed silly until I plunked down nearly $100 on parts for a machine I regularly curse as because I can't find it or it's gone somewhere it shouldn't have.
Ah well…
Today I got the news from my wife that something was wrong with the S7. She sent a video with it limping and sounding like the main motor was dead. I was at a point in my morning routine where I was only about a 5 minutes diversion to spin back by my house before work so I did.
Rhonda the S7 was laying there looking broken. Kim had tried to fix her but didn't pull the brush cage assembly apart, where I found a 1/8th inch audio cable end that had been ripped off of something. No idea what because it was the cheapest audio cable I'd ever run across.
I don't think Rhonda will ever haul children. The Lidar would be blinded, I don't think the thing's designed for kid hauling. Maybe I'm wrong.
Rhonda lives, cleaned up the house after the removal. We set her running and I decided to trigger the 551 and head off to work. When I got back I got to play "find the Roomba" which was 2007's biggest game of the house. Rhonda the S7 was sitting charging and had let me know that earlier via an app alert. The Roomba had hidden away and was trapped by a wired it had lifted.