Google Fi rolls out new "unlimited" options
Google Fi has long been a thing. That thing has been on a lot of people's radar as it really in theory should be good – MNVO powered by Google, several smart phone integrations, it really should be good. The problem has been the price for data, the support, and initially I believe the service only supported a few devices.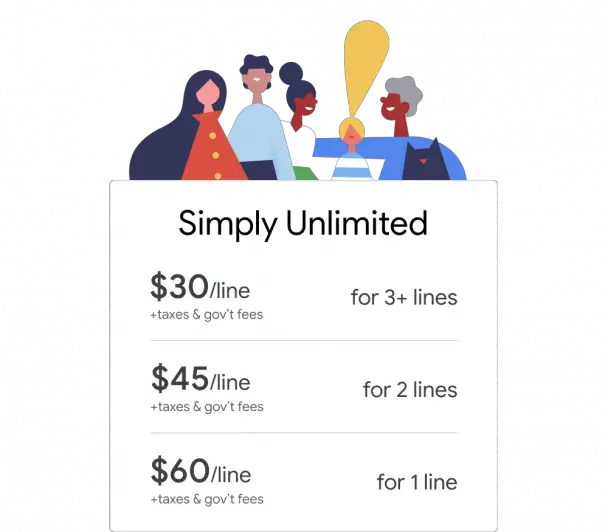 They still have a compatibility checker so go ahead and check yourself before you wreck yourself.
The fees could rack up quickly at $10 per gig, but the base price was fairly low ($17) – which still doesn't hold a candle to Ting, but whatever.
Fi's now offering "Simply Unlimited" which is limited after you reach 22GB, doesn't support tethering nor data-only SIMs, doesn't support international data, international calls and text while outside the US.
There's also "Unlimited Plus" which still throttles you at 22GB but allows you for an additional $50 per line to tether data to your kid's tablet as well as some international travel options.
You can get 3 Simply Unlimited lines for $90, which is a pretty decent amount. There's no mix and match options presented on the site that I can see such as phone 1 having Unlimited Plus and the other two having Simply Unlimited, so you're all in it appears.
It appears from the coverage map they're using T-Mobile for 5G nationwide coverage currently with no mention of other carriers. Is their great multi-carrier experiment is down to one? Do not know. I really wish they'd drop the demonstrably false "unlimited" word from their plan titles though.
My only experience with Fi was one client who had it and I ended up in his voicemail every time I called and a call back saying how much he hated Fi (early days,) so don't take this as anything more than a blurb about a new plan.
[
Google Blog
]