YooTech Fast Wireless Qi Charger Delivers and Looks Good for under $20
Nice things these days come in the most unassuming boxes, this style silver charger came in an earth-friendly recyclable box with little non-needed packaging.
What you get in the box is a high-quality, if VERY large Qualcomm QC 3.0 compliant charger capable of 9V at 1.67A, I'm not joking it is large, and an angled Qi Charger which is sleek and stylish but not gaudy.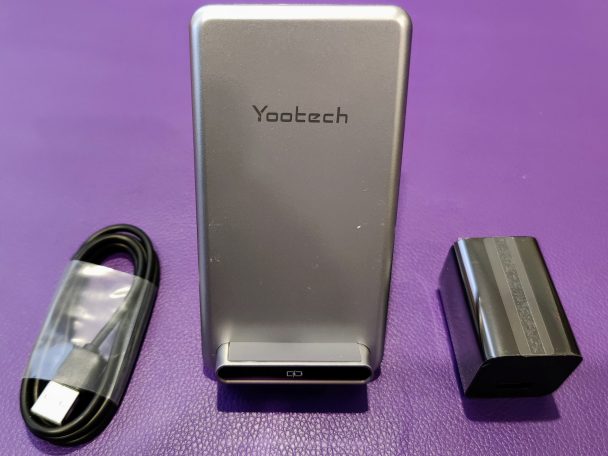 It is also future proof taking the industry standard USB-C and accepting low power, QC2.0, QC3.0, and USBC-PD as power input into the base.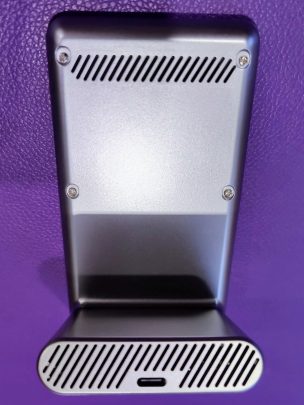 The silver charger fits in nicely with most home decor, and has taken up residency in my Kitchen pass-through Window. Here it works in both Vertical and Horizontal Phone orientations, meaning I can do the dishes and watch the latest movie or TV show on my phone while I do the dishes.
It also appears to be charging at full Qi speeds, putting out similar output as my other Qi compatible chargers, but is still bested by my One Plus Warp Charger. At near full capacity it is topping off my battery at the same rate as the WARP charger costing 5x as much.
If you are looking for a Qi Charger that can handle both vertical and horizontal orientations, want a "sloped" charger, and can take advantage of the faster speeds (15W, 11W, 10W, 7.5W, 5W WIRELESS CHARGING Modes) I highly recommend the yootech 7.5W/10W/15W Fast Wireless Charger currently retailing for $19.99.