Google adding Entertainment Space for tablets
This seems to be launching as a Walmart onn tablet premiere this month before going to the rest of us, so there's no need to be looking for how to get it at the moment. Also, they're letting the Walmart onn tablets beta test it so stand back.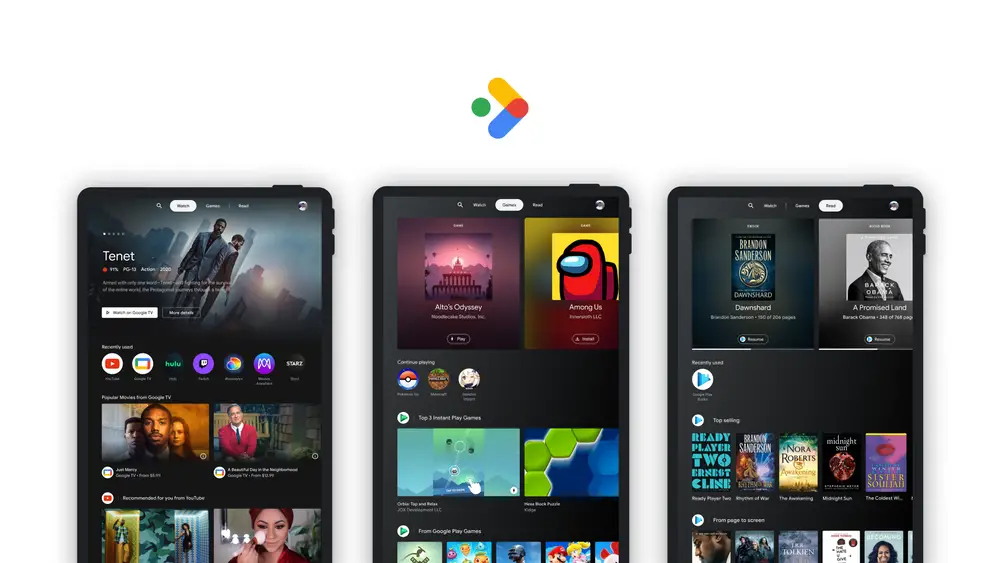 Entertainment Spaces appears to be designed as a simpler interface for those who are not particularly comfortable with the idea of a launcher and adding/removing apps. From instant-play no installs, to books and movies being sandwiched together, it's looking like the idea is to take what already is there which people use four or five things of and cram 20 into one app of which you'll never use 15-16 of.
Or perhaps I'm short sighted here. I just fully grokked cryptocurrency. Late to the game I know.
To me it looks like the idea is to paralyze people with ADHD and lock them into an app. But we'll see.
Is there something I'm not getting here? I just don't particularly see how Entertainment Spaces is useful.
[
Google Blog
]