You're going to want to sit down for this – Internet Explorer is going away… eventually
Never having fully recovered after the protracted demise of the love of her life Flash, Internet Explorer has been listless and aimless for years and will be getting shelved sometime in June of 2022.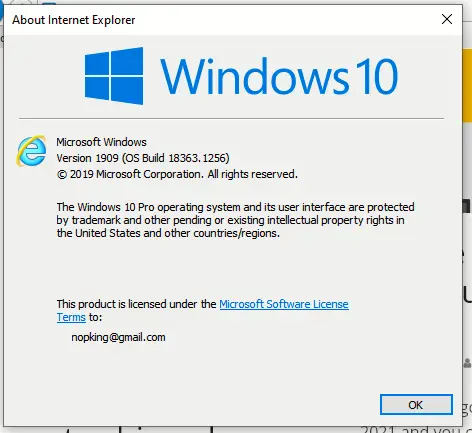 Or at least updates and support will stop and your uncle who has a 2014 Cisco SMB router will rant about having to run a VM to run a version of IE that's old enough to support that particular ActiveX plugin will mention it in passing.
Internet Explorer is 26 years old at the moment. It lost relevancy as a web browser years ago, when the only thing it became useful for was being exploited by every malware on the web. But it kept chugging due to badly designed interfaces that required it and some sort of masochisms on the part of the developer world.
It will join Netscape Navigator on my shelf of discontinued browsers I used to use Webcrawler, AskJeeves, and Zombo.com on.
Support being discontinued for a product doesn't always mean it goes away any time soon. Just look at Adobe Flash which was the "Going out of Business Sale" of the software world.
So if you've still got anything in IE you work on, plan to get that replaced and updated within a year.
[
The Verge
]