GameSir X2 Bluetooth Wireless Mobile Game Controller review
Game controllers for your phone aren't new these days, but games that actually are advanced by them on Android and iOS are. I got very much interested in some of the clip on controllers back when streaming games were a new thing (the experience of those was not what I wanted,) and a renewed interest when I realized I could do game streaming with an Xbox Series X effectively allowing me to play a real game anywhere.
TL;DR – I like it for Switch-style gaming, not as big a fan for Call-of-Duty style games.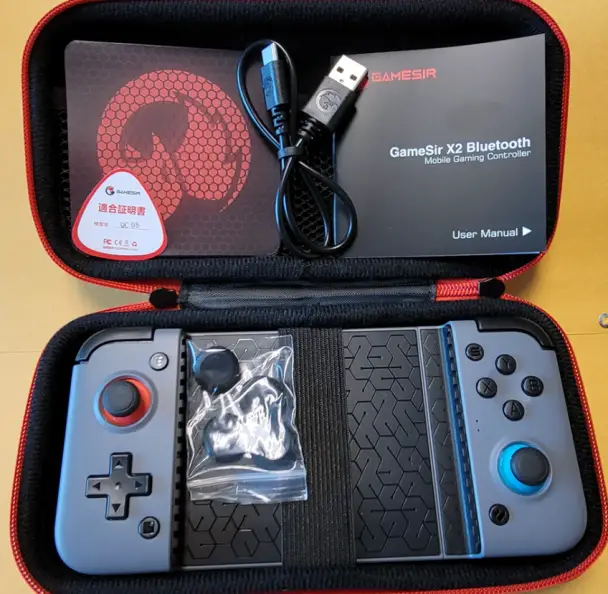 Today's review involves the GameSir X2 Bluetooth Wireless Mobile Game Controller. It supports Stadia, GeForce Now, Apple Arcade, Xbox Cloud Gaming, and pretty much anything I've thrown at it on Android.
It can stretch wide enough to fit a Samsung Galaxy S21 Ultra 5G with a case on it. I wouldn't go much larger than that as I think that's the upper limit. That's a big phone and a big case.
Performance
Thus far I have had no issues with the GameSir X2 Bluetooth Wireless Mobile Game Controller. No noticeable lag, no controller drift. As a device that takes a button and analog joystick input and sends it to a device, no issues. If this fits your hands and grip, you'll probably be pleased with it. It's got about the same profile as a Nintendo Switch with shortened side controllers, so if you know how that grips, that's about how this does minus half an inch or so.
Your phone will change how wide the whole setup is however. I think without a case on my width would match a Switch closely. As it is though it feels a little like playing with a board.
The GameSir X2 Bluetooth Wireless Mobile Game Controller grip
I never felt like the GameSir X2 was ever going to drop my phone, the grip there was solid, however I don't feel like this was quite made for my hands. The the rubberized portions on the bottom where your fingers rest, just doesn't feel like the controllers I use. At least with my phone and hands the mounds feel like they need to be a little bigger, or perhaps the controller needs elongated slightly for me.
It's not bad, and I'm pretty sure I've complained about every different controller I've ever used. It just doesn't have the "yup, this does it" feeling of a solid Xbox or PS style controller, and even the Switch feels a little more grippy and ergonomic.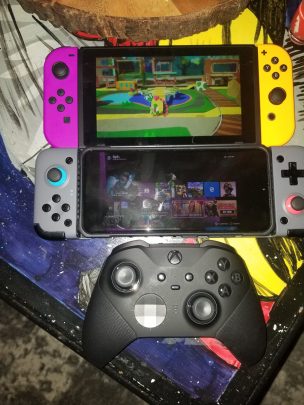 At one point playing CoD via Xbox streaming I took my phone out of the X2 and just used it as a controller because it just wasn't doing it for me. Then again, that's pretty much a gaming style preference as I really did enjoy playing Minecraft with this layout. You like the side controllers? You're going to enjoy this. I guess I tolerate them on the Switch.
Overall
We live in a great time of no hassle returns, and these things are not one size fits all. If it looks like what you're wanting, it's the closest Bluetooth Switch-style controller setup I've run across. I'd probably be very happy playing some Mario game or other, I am super happy with Minecraft, but I'm into the pew pew pew games right now and need more the Xbox style.
To be a perfect Switch clone, I'd make the controllers a little longer, add more of a grip. I'd also love to see the option to clip the phone above the controller in case you want to play it that way (pew pew pew,) but yeah, I'm being pedantic. It's a fine controller.
You can pick up a GameSir X2 Bluetooth Wireless Mobile Game Controller at Amazon for about $60. Full disclosure, that link is tagged an we'd make some commission of of a sale. You can go search for it yourself should you want. Should also be noted there're 3 options that look like color options, they're not. There are three different styles which include an older model, a USB-C only version, the the version I reviewed.