I did VR today without glasses using VR Wave
So, this isn't a proper review. I'd advise for that you read other sites or wait for a week or two until I feel I've had enough time to properly evaluate these, but damn. Got some VR Wave Oculus Quest 2 prescription lenses and I think I dig them. A lot. So much so that I'm telling you go look at 'em while I make sure I'm seeing what I'm seeing and getting what I'm thinking.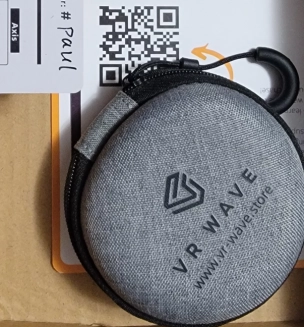 I'm going to say here as full disclosure, I'm new to glasses. I went from what I thought was 20/20 in 2020 to extreme eye pain in December to fairly robust glasses in a matter of a few months. So far the eye people I've talked to dismiss this as normal "you got old, what did you expect to happen" – as there's no scratches, cornea damage, degeneration, or visible damage.
Being both new to glasses, and being new to VR has been a challenge to me, especially since I have to keep taking off the VR Goggles to get things done (how many pairing codes do we need people?,) and on night 3 or 4 of working with the Quest 2 I managed to nearly blind myself ripping the headset off at 2am when a bat, bird, or something slammed into my front door. Yeah, I was up late playing Zombieland: Headshot Fever, which also doesn't have a proper review yet.
Being attacked by zombies, late at night, and real world slammage, yeah, I hurt my face, nearly broke my glasses and the nose rest thingie.
Anyway, let you know on these after some more use.
These are what I'm testing, and I'll let you know what I find. If you've hated VR because of the glasses, yeah, this might fix that.