I have straddled mountains and moved the sun with my will
So I've got the computer rebuilt and have started playing with the Oculus Quest 2 and the PC link cable. This was literally the last thing that was done on my old machine that it blew up when I was attempting to run Zombieland and Minecraft in VR. Zombieland review incoming as a note, learning how to capture decent video today as what I capture looks like MMS quality video.
TL;DR – old man late to the VR party finding fun free things
But today I got into playing with Google Earth VR. The back end of this is run on the PC, front end takes places in your googles, at least that's how I'm thinking things are working, and damn.
I strolled down the streets of Farmingdale, NY where I lived for a couple of years. Flew across Manhattan dipping between various buildings I worked in many years ago doing on site IT support. Flew through Nashville and discovered some hills you just don't really see when you're on them. Hovered over Crater Lake in Oregon and realized that really wasn't particularly a good rendering of the lake and maybe Google Earth should look into making it awe inspiring, like Mount Hood is.
Being able to grab the sun and change the time of day is pretty sweet too.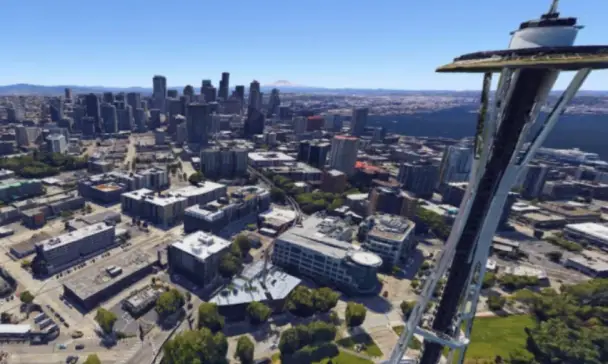 Like regular Google Earth, there are a lot of places that are not well done… my guess is they're getting there.
Yeah, it's pretty freaking awesome and it ended up pulling a Google and crashing as I was moving the earth around like a baloon, and reminding me it was time to stop playing with VR.