How to upgrade to Windows 11 on unsupported hardware
While it's probably not a great idea, it's pretty simple and laid out step by step in this very detailed Reddit post. Decided I would write this piece up as I have a slightly modified way on a testing unit and ran into two problems (one unrelated,) but most credit goes to that person.
I did this on a Dell Precision T7500 Dual Xeon 24-core (if I remember correctly) – does not support UFEI, nor TPM that I can tell. Also a Yoga 11e laptop that has some existing issues.
First and foremost – if you've got a CD ROM, USB, etc that's had a driver disk sitting in them for the past seven years: you need to get that driver disk out. Don't ask me how I know this but you're going to potentially get a weird message about scripting only being allowed in a Windows PE boot.
You can do the Windows 11 upgrade on unsupported hardware entirely using two installers you download directly from Microsoft. The Windows 10 installer, and the Windows 11 installer. You'll create ISOs for both, and just as a note you can't run them both at the same time, also don't ask me how I know.
In my particular case the Windows 10 steps listed in the Reddit post didn't work and I had to download this file here. This last link, it's not served from Microsoft, so if you can avoid it, do so. You can also go through the steps of downloading an older build from MS, but I ended up going a different route. That's the build 1809 release of appraiserres.dll – if you have the installer disappearing and can get me the steps to get that one DLL from MS, let me know the best way as I'd like to keep this all MS-served and not have to trust anyone but them for file integrity.
You can extract the DLL from the non-microsoft served file and look at the SHA1 an SHA256 digital signature which claim Microsoft signed them but you know what, I'm not a security expert and am not going to claim a signed by Microsoft Windows digital sig couldn't be spoofed somehow (like maybe there are letters there in a different country character set that I can't determine) – use at own risk obviously.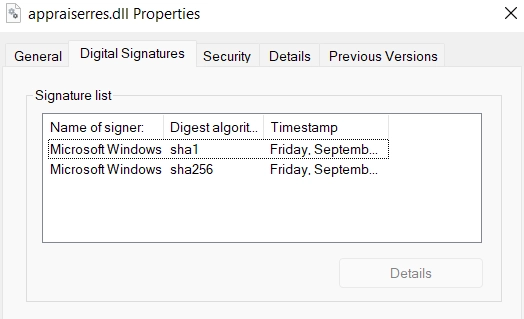 Basically you make two installer ISOs, then make a folder somewhere you'll remember, mount the Windows 11 ISO, extract all those files into the folder you just created and were supposed to remember, unmount the Windows 11 ISO, mount the Windows 10 ISO, go to the sources folder, extract the file appraiserres.dll over the same file in your Windows 11 Sources folder. Unmount the Windows 10 ISO.
Disconnect your internet. Run the installer. Un-check "I want to help make the installation better." Wonder at this point how Windows 11 is checking for updates for the next couple of minutes considering you have no internet. Once the installer is actually installing you can reconnect your internet if you want and write up most of an article on how to Install Windows 11 on unsupported hardware.
Should be noted that I completely missed the "change how Windows downloads updates" part on the original set of instructions – change that to "not right now" and it goes significantly faster and does not appear to have a slow moving progress bar.
I had the issue listed "the installer just disappears." I downloaded the non-Microsoft hosted file listed above and on the source link and deleted the contents of C:\$WINDOWS.~BT\ and restarted the process without rebooting the machine.
Should you? Probably not. Does it work and can it be done using only products downloaded from Microsoft? Yes.
Will it be supported in Windows Updates in the future – who knows? My main attempt here is to determine if a 24-core dual processor system with 78 gigs of ram and a RAID set that goes to 11, can go to Windows 11. It doesn't support UEFI, nor do I see any TPM settings. Side note, I know that says 96 gigs of RAM, talking about a different machine that's the same except memory and hard drive config.