Some November deals from brands we like
Yadda yadda sale, discount, absence of color weekend greeter… here're a few deals in my inbox (at the moment we've got vacuums, lenses, and gloves but I'll be adding to this)
Roborock (smart vacuums) Nov 22 – Nov 29, 2021
Roborock S7+ – Roborock is offering its biggest deal yet on its S7+, a combination of the award-winning Roborock S7 sonic mopping robot vacuum and auto-empty dock that holds up to 8 weeks of dust and debris, for the ultimate hands-off cleaning experience.
List Price: $949.48 Deal Price: $719.99 Discount: $229.49 off (24%)
Sale Dates: 11/22/2021 – 11/29/2021
[Link]
That's the vacuum and dock I currently use. It's pretty sweet. You can read all the reviews here.
Roborock S7 – Roborock is offering 30% off (a savings of $195) its most in-demand bot, Roborock S7, the first sonic mopping robot vacuum with intelligent lift technology that seamlessly transitions from vacuuming carpets to scrubbing floors in a single cleaning session.
List Price: $649.99 Deal Price: $454.99 Discount: $195 off (30%)
Sale Dates: 11/22/2021 – 11/29/2021
[Link]
The above is just the vacuum unit without the auto-empty dock
The following I have not reviewed, included here for potential savings:
Roborock links are monetized. Should you want us to not get commission, search for the product yourself on your outlet of choice.
Mujjo anything (Nov 21- Nov 29)
Mujjo made the best phone gloves I've ever misplaced. Everything on their site is planned to be 25% off with coupon #25off. They make really nice iPhone cases and other things as well
Sandmarc (filters, lenses, tripods, etc) – Nov 19 – Nov 27 2021
Sandmarc exists as the company that has brought the most subtle changes to my photographs and I honestly feel I haven't done a single one of their products justice. If you know what you're doing they offer you a wide variety of aftermarket lens options using chip clip technology (or cases,) and you can up your cell camera game significantly.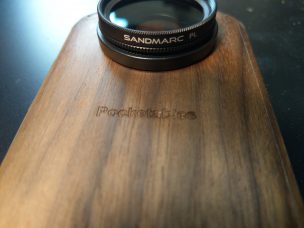 Evidently to get the deal being offered to Pocketables I have to affiliate program this, which… maybe later. Use coupon sav10x at the moment or hit another blog that has links.
The email actually doesn't tell me what the sale is so that 10x link may not even be the sale (got that elsewhere)