Bought more renewed-garbage from Amazon
Got a computer refurb for work from Amazon, it shipped with a keyboard and mouse and for once the main thing I wanted was not broken (the computer). The mouse, however, came in four pieces and it would be nice if we got what was paid for.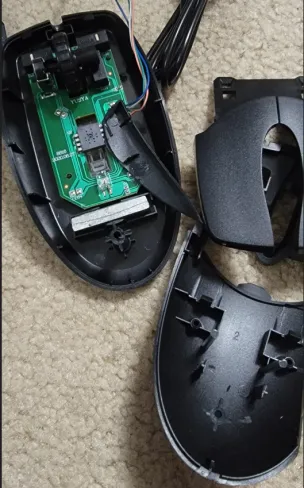 I checked the computer out, it was fine, got it configured for the job at hand which took about 4.5 hours, and then once I verified everything was working and good with the computer I contacted Amazon about the broken mouse. Wrong order of operations evidently.
I contacted Amazon about this, of course the only solution for the $4 mouse is to package everything up, take it to a UPS dropoff, and return everything. I don't know what sort of sweetheart deals Amazon has with UPS but I suspect this would cost them significantly more than $4 by the time it was returned, checked in, chucked back to a refurb house, and then another complete system mailed to me.
I'm not driving several miles and throwing away 4.5 hours of work on a computer for a $4 mouse, but once again I'm reminding people that the last 7 renewed/refreshed items I've purchased via Amazon have been broken on arrival. Below is a highlight.
Bought a refreshed drive last month as we needed storage, fast. Couldn't even plug the thing in because the plastic connector area had been destroyed… shipped in a paper envelope.
Bought some refurb Samsung trackers – they of course were bonded to someone else's phone and could not be used.
Got a refurb router, backplane was dead / would die after four hours of use.
The point is nothing's arrived refurbished / certified renewed from any Amazon store that wasn't deeply damaged and showing evidence of not having been looked at by a technician. Don't trust a refurb from them for anything, and hope you live close to a dropoff location.