Krisp adds AI voice cancellation to quiet noisy neighbors
We covered Krisp before – it was great at removing random noise and making your voice and video calls sound significantly less like you were hanging at a coffee shop where they're doing construction across the street. Now they've added voice cancellation.
Krisp is a Windows and Mac application that intercepts any audio, processes it, and passes it along to most apps. I tested it on Zoom, Teams, and Meet back in the day. Very useful little plugin that was free for my uses.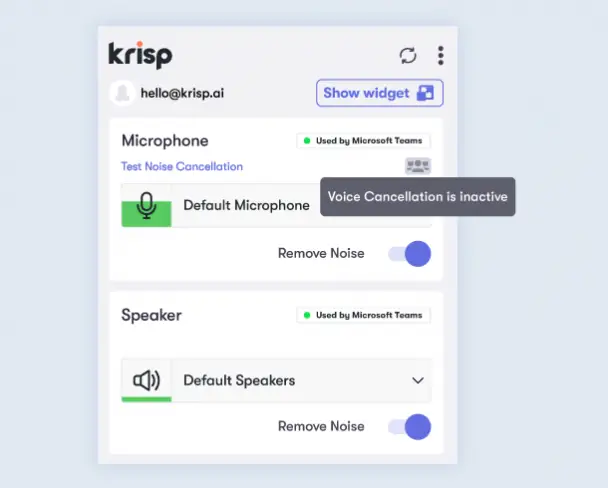 No, that's not putting yourself on mute, it's AI that you train to recognize your voice and when your 8 year old who has been told a million times that mommy has an important meeting and for 22 minutes please don't come in and talk decides at two minutes in to scream that her sister is bugging her, nobody will hear but you.
That said, those in your meeting might be the unexpected recipients of you screaming that can't your 8-year-old-brain handle longer than 120 seconds before forgetting you're on a meeting… but you know…
The Krisp voice cancelling functionality can be turned on and off in the Krisp app for when you want others to be heard, and you can turn off the noise cancelling when you want to escape a meeting and need that "sorry guys, the jackhammering over here is killing me, I've got to fly to Hawaii or something now.." escape.
The voice cancelling is available for Windows now, and will be out for Mac shortly.
Learn more, download below.
[
Krisp
]