GameSir VX2 AimBox console KB/Mouse adapter review
The GameSir VX2 AimBox is a keyboard, mouse, or other USB device hub squarely aimed at the gaming world. It doesn't work on Windows boxes like you would expect a hub to do. as an example – a keyboard is turned into a "Pro Controller" when plugged into the device. Not something particularly useful that I've found for a Windows box, but I'm just mentioning it.
TL;DR – Works. More features than expected. Short cable limits use cases. App's a bit of a pain. brings a lot of possibilities to the table. Wish it had a longer cord.
Using one USB port on your gaming system the GameSir VX2 allows you to plug a keyboard, mouse and joystick. Oh yeah, it also has an audio out 3.5mm jack so it can do that as well.
There exists a USB-C port on the back that I can't tell exactly what the purpose is for. Plugging it in doesn't appear to pass through anything but power, nor does it seem to be acting as a usable port. I suspect very much it's a usable port and I'm just having issues but there's no real documentation on it.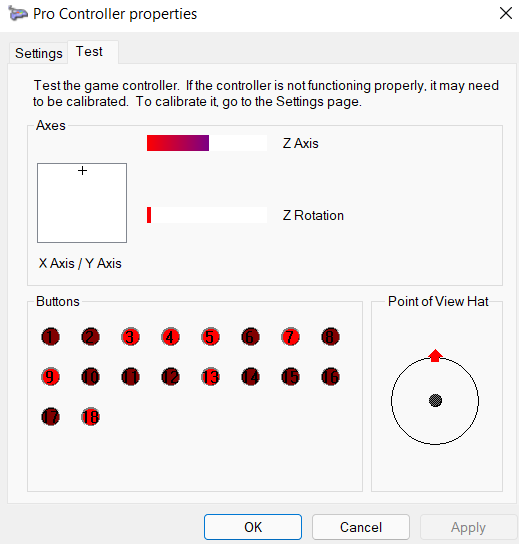 It lists PS4, PS5, Xbox, and Nintendo Switch support. There are some notes about PS5 support on the website, and that seems to make up the reviews and commentary. Make sure you read those before you look at this if you're planning to use it with a PS5. I'm not in the PS5 world, so can't really comment.
The VX2 AimBox comes with two cables, a USB-A to C, and a USB-A to MicroUSB, so you should be able to cover most of the bases right off the bat.
I'm going to have a fairly short review at this point. I will expand on it later when I've had more of a chance to either get better or not. The device works, how well it works for me is going to take more time.
This connects to an Xbox Series X which has more than enough ports to handle what I want to do. My hope was however to add some distance, a keyboard and a mouse. The GameSir VX2 AimBox only adds about 20 inches of distance. With my gaming setup this means a keyboard and mouse is still about 6 & 1/2 feet away from me.
As an extension cord, it's not particularly useful. As soon as I can locate it, a single 20 foot USB extension cord will manage to get me at least 3 USB ports to my couch.
Oh yeah, the USB-A ports are reversable – no having to observe the port before connecting a USB device to it.
The part where Paul nitpicks
Keyboard mapping, mouse sensitivity, other options can be modified by using the GameSir app. Here's where this whole thing starts going off track for me. First off you're going to need to pair your phone and the Bluetooth device (which will show as a VX2.) If it works, great. I had a lot of problems getting the S21 Ultra to connect. Then I was forced to do a firmware upgrade, I saw no way around this. Once the hub received the OTA upgrade it rebooted, disconnected, and did not come back up.
With dire warnings on the phone about not disconnecting I waited for 10 or so minutes. After that I finally pulled the plug on the VX2. Attempting again, I was told it still had a firmware update. I was also informed there was a download error something in the neighborhood of 30 times. At tis point I uninstalled it on my main phone and grabbed another device and it eventually worked. On device number two I was able to update the firmware with no issues. Not sure if this was a timing issue or a device issue.
One reboot later I went into the app and there was no option to control anything. Not even a tab for hardware. That was odd. I went to the Bluetooth settings in my phone, attempted to connect to the VX2, was told it needed an app, got a pairing request, and finally went back to the GameSir app and things were showing up.
Not smooth, but the hope was I'd get it set, get the color cycling to stop. Not everything needs to "breathe" constantly. I set the LED strip lights to solid. There is no option to turn them off. Putzed around with keyboard config and determined that if you really really are into keyboard gaming and miniscule modification to mouse operations, this thing has you covered.
Paul's opinion on the GameSir VX2 AimBox
On the consoles I've always been a controller player. I'm quite a bit better on the PC with a mouse and a keyboard. Being able to aim some of these games is quite useful, however my particular playing situation where the console is more than 3 feet away means that what's in the box is a good start for me, but it's not the solution I need for playing 10+ feet from the console.
I'd say if you're a gamer who needs wired, needs keyboard and mouse, and game right next to your console, you might be the person this is for. This might even be for me when I find my 20 foot USB extension cord but without it it doesn't fit my use cases particularly well.
Your use case will dictate. I have nothing against this other than I dislike the app.
Availability
You can get the GameSir VX2 AimBox on the manufacturer's website, or grab one on Amazon (where we make a small commission).