Earin A-3 earbud review: Yay audio!
This has been one of the longer tests I've done on a product prior to reviewing coming in at somewhere around four months at this point. Let's go for a breakdown of quality, features, and what was up with the test length. The Earin A-3s are not a new to market product, they're a little over a year old, but I managed to miss them initially and then this review has gone on for a while.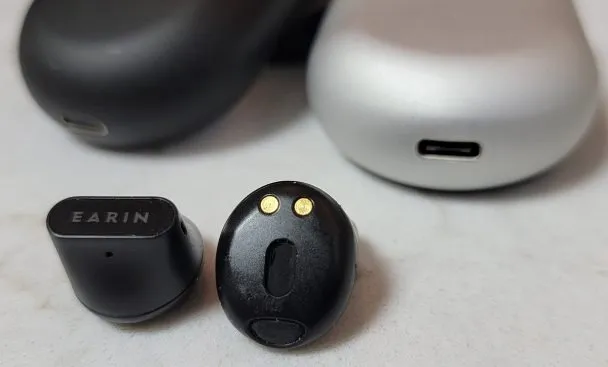 Back in early December 2021 I received a pair of the Earin A-3 earbuds and as far as fit and audio reproduction go, I really cannot stress enough I am impressed. Everyone's ears are different, and I've seen some vocal demonstrations in reviews of how some people hate this style, but for me the fit was perfect also.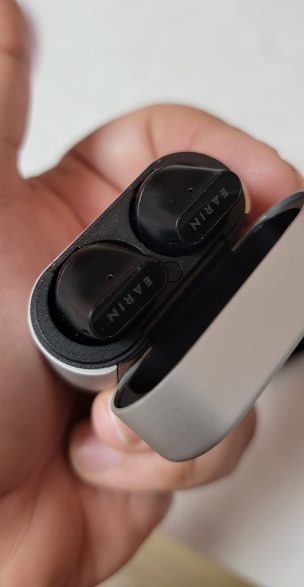 Were you to tell me that these were the pinnacle of audio capabilities 3-4 years ago, I would have said "obviously". For the last three or four months these have been my constant gym companion (except for when I forgot once.)
As a thing that plays music in your ears for up to 5 hours and feels extremely comfortable the entire time it's doing so, I have no complaints. I have some complaints coming, you know I can't review something without some complaints. But you can wait for those this time.
Earin A-3 Features
5-hour battery life per charge
No right or left, you put them in it decides
30 hour potential playtime with the case / pretty quick charging
USB-C / Wireless charging of case (you can use your phone's power share)
Tap to control
4 mic audio pickups
Sweat and dust resistant
Features lacking
It does what it says it will and does it well, however some of the features I've come to expect in earbuds are not there.
One of the biggest is taking a single earbud out generally pauses music on other earbuds. Taking an Earin-A3 out does not. If you take both earbuds out and place somewhere the music will stop but there appears to be no in-ear sensor. So when your kids come up and try talking to you you have to tap or take both earbuds out.
There's no audio passthrough. I didn't realize how much I used this on the older M-2s.
No physical options for different sized ears – these either work and fit like a gem (my experience,) or they don't. They don't fit, your bass is gone.
No equalizer, audio modes, etc.
App exists, but features are upgrade firmware, see battery in each bud, switch modes.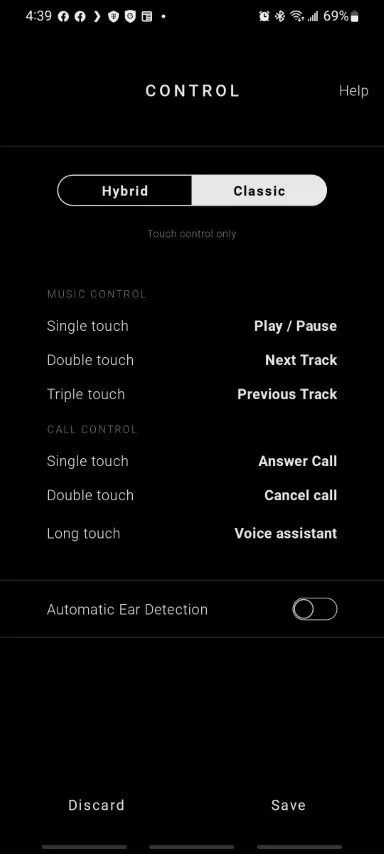 What took so long on this review?
I'm going to get into this carefully as software is a moving target – my Samsung S21 Ultra 5G and these earbuds did not like each other for anything other than music. Strange things happened. Based on reviews on the Play Store and Amazon at the time, this was happening to many. I worked with the company for a bit and was sent a replacement unit and oddness kept happening.
Two Samsung Android updates later everything is working as expected. While I highly suspect that it was Samsung's side due to some issues that similarly popped up with a car Bluetooth connection (and nothing else, I can't stress how many BT things I test on a regular basis,) there was some oddness I couldn't track down. It's gone now.
Rare is it I get on video chat with people on the other side of the planet to help me finish a review up, but I did.
The Earin A-3 overall
I cannot stress enough how much I enjoy these, however I felt that their M-2 was a superior experience (at least some of that came from working normally while I was having problems with the A-3 I'm sure,) at least from the software side. I can't tell that much difference on the audio side in terms of reproduction. Man I loved their M-2s.
Audio perception and feel are of course subjective and have so many factors. With how things are these days, buy 'em, try 'em, and don't be ashamed to return them if they don't work is my advice. One earbud does not fit all, but if these fit you they rock. If they don't, return.
The price at the moment is a still premium a year after release, so you're really going to have to enjoy them. I think you might.
You can grab a pair of Earin A-3s on Amazon, the Earin Store, or wherever really fine earbuds are sold.