How to disable all your sensors on Android
Do you suspect that new game may be about to grab a shot of your face, or want to put your phone on a charger and not worry that it's listening to every single thing in the background? Android's got a hidden little one-click tile that will allow you to restrict access to mic, camera, and presumably any other sensors.
You'll need to enable developer mode first, and for that you go to settings, about, then find build number and tap on that a lot until it tells you you're a developer. If 20+ taps don't do it something is wrong and you should walk away.
From there, go to settings, scroll all the way down to Developer Options. Go to "Quick settings developer tiles" and enabling the "sensors off" option. You'll now see a new tile when you swipe down from the top that allows you to disable all sensors.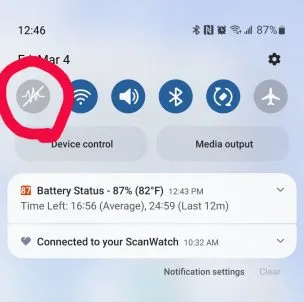 The option has been around a while, not sure when it was released, but it was something I needed for a project and I just found it 'cause I'm that cool.
Attempt to open things like the Camera App are met with notifications that the security policy prevents this.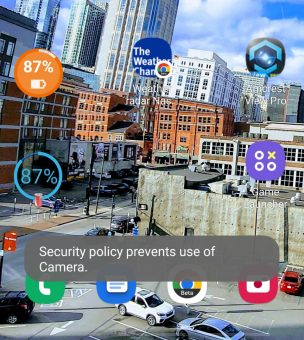 If you don't have that setting chances are you're on an older version of Android.