If you are like I was a month ago you are probably not familiar with Orbic. It turns out that Orbic is a brand of Holbrok, New York, based Reliance Communications. They manufacture and distribute wireless devices (phones, tablets, hotspots, wearables) for US carriers – notably Verizon – and their devices are made in India. Their phones and tablets tend to slot into the lower-end of the market and seemed priced to give carriers discount flexibility. Today we are looking at the $300 Verizon-exclusive Orbic Tab8 5G.
HIGHLIGHTS
Design: I'm a bit of two minds here and I'll explain why. The Tab8 appears to be a tablet designed for simplicity. There's nothing flashy about it – this is no iPad or Huawei tablet. But what it does, it does well. It's an 8-inch tablet with perfectly sized bezels for gripping that surround a 16:10 display. It's an all black device except for the power and volume buttons which are a bright neon yellow. It's a nice looking device, if a little plasticky around back. It's simple but I like it.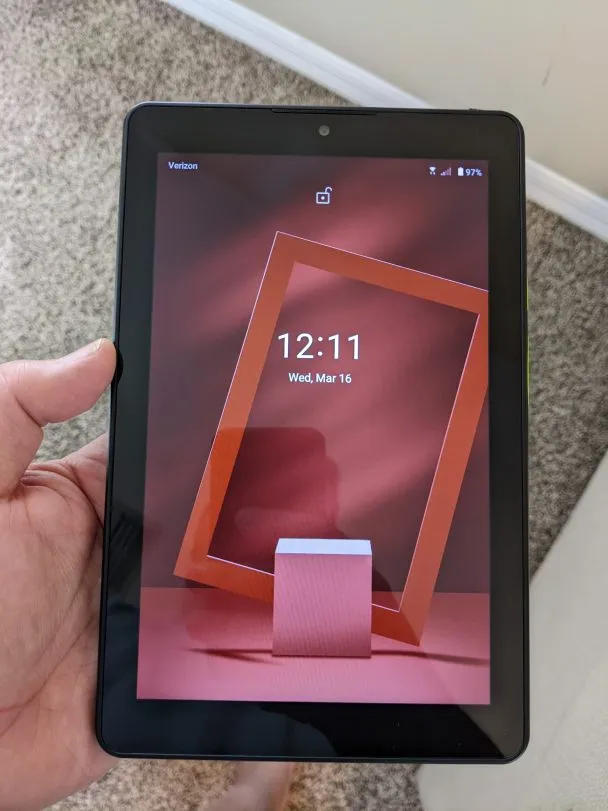 Battery: The Tab8 has a 6000 mAh battery which provides plenty of juice for this tablet. This is a media-consumption device at its core and the big battery will let the kids watch their favorite YouTube videos all the way to Grandma's house.
Connectivity: The Tab8 sports 8021.11ax Wi-Fi, 5G UW, 5G Sub-6, and 4G LTE. Anywhere Verizon has signal the Tab8 will work. It's an impressive array of modems for a cheaper tablet.
LOWLIGHTS
Display: This is the first thing you'll notice when you turn on the Tab8 and it doesn't give a good impression. It's a low-quality LCD (1280×800) that skews blue. On a device that costs $300 it's unacceptable. This device is only $30 cheaper than the cheapest iPad but the screen is miles away from Apple's.
Bloatware: Maybe this is to expected on a Verizon-partnered device but man is there a lot of crapware on this tablet. There's everything from Apple Music to Disney+ to Word Trip. Setting aside Google's apps, I count 13 pre-installed third-party apps and 5 additional Verizon apps. Fortunately you can disable or uninstall most of them but does the average user know that? Doubtful.
Price: I hinted at this in the Display section but this tablet is overpriced. It's $300. By way of comparison you can get a brand-new iPad for $329. Now, it's true that the iPad will not sport 5G or 4G connectivity but the hardware and experience will be so much better. I really wanted to be pleasantly surprised by the Tab8 and somehow justify the price. I was not.
Speaker: There's only a single down-facing speaker on the Tab8. Not only does it not sound great but it is positioned right where your hand fits when holding the tablet to watch videos. There is a headphone jack, which is nice, but it cannot make up for the poor speaker.
Performance: The Tab8 runs on the Snapdragon 480 5G with 6 GB RAM. It's a decidedly low-end processor and it shows. Scrolling is jittery. Some apps crashed or even failed to launch on a regular basis. Want to watch Psych on Peacock? Forget it. Other video platforms like Amazon Prime Video or YouTube worked fine but even at its best the Tab8 is sluggish and slow to respond to taps.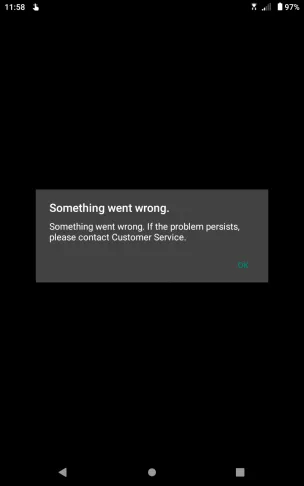 MISCELLANY
The Tab8 ships with Android 11 with October 2021 security patch. I've received no updates and I wouldn't count on seeing any.
I couldn't find any cases for this tablet on Amazon. If I was to continue using this tablet it would be as a kids' YouTube streamer which means I'd need some sort of protective case. You'll have to buy a case directly from Verizon and they aren't cheap at $40-50.
Both the back and the front of the tablet are fingerprint magnets. Keep a cleaning cloth nearby if that grosses you out.
CONCLUSION
I don't like writing such a negative review. I realize that every device on the market represents someone's labor and effort. But there just isn't much to redeem the Orbic Tab8. Even accounting for its price there are just so many better options out there from Apple, Amazon, and others that will provide a much better experience at a similar or cheaper price. I hate to say it, but I cannot recommend this tablet at this price for any user. Maybe if Verizon runs a special and brings the cost way down or if you absolutely need Verizon connectivity but for most users the Tab8 is a hard pass.