Elon Musk moves us one step closer to Iron Sky space Nazi reality
Elon Musk, already arm deep in the great electrification of the planet with Tesla, and the exploration of near space via SpaceX, has taken one more step toward the unstated goal of bringing about the 2012 film Iron Sky to reality with his purchase of a 9.2% stake in Twitter.
As of this writing shares of Twitter were up over 20% in trading, meaning Paul's has only lost $8.63 on the stock.
There are no stated goals in the official filing of the purchase, but one can hope that with the power of Tesla, SpaceX, and a large stake in the internet's previously-relevant social media platform, he can work to oust whatever idiot keeps changing from chronological timeline to whatever the hell it is this week.
It will be interesting to see if this is followed by turning Twitter into less of a neonazi antivax science denying hellscape, or more. My guess is more as he's complaining about Twitter stifling free speech, and from the looks of the Pocketables Twitter feed other than calling outright for people to actively go out and murder people who have a different skintone/nationality, there's not a lot of stifling I'm seeing other than Anonymous's links to DDOSecrets and kill yourself advice.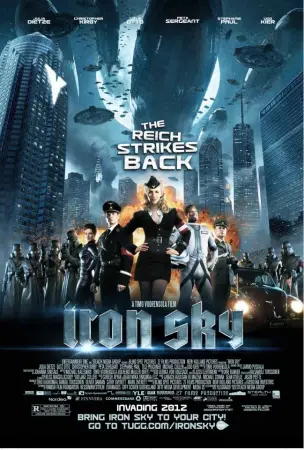 Your experience of course may vary. The previous owners of Pocketables had set up auto-follow-back and damn… the world can be a depressing place.
I guess it will be interesting to see what happens when pushes for freer speech and Twitter becomes even more the trollish hellscape that it has been sliding toward and back for the past few years. Also unclear here is if he's referring to freedom of speech in the "you can say whatever and have no consequences from the platform," or in the "we're just going to get rid of the moderators, fact checkers, and just fight local governments because we bought the gate and refuse to be gatekeepers."
Anyway, electric space Nazis, this is how you get electric space Nazis.
[
CNN
]