Monoprice Harmony Capsule 300 30W IP67 speaker review
Having just penned a love letter to my favorite "bring the party" speaker it feels odd to immediately turn around and have found another that evokes almost the same feelings as my many many many years-discontinued Jabra Solemate Max, but here we are with the Monoprice Harmony Capsule 300.
TL;DR – oddly great inexpensive speaker, only has three things wrong with it in my opinion
The capsule sounds good, right off the bat it's good on the high end, surprisingly solid on the low (I mean within reason, you're not going to rattle windows down the block, but you are going to more than adequately provide a campsite with some decent tunes.
The Monoprice Harmony is as noted a serious contender for my love at the moment and considering it charges using a standard USB rather than a proprietary input like the Solemate, this will probably end up being my travel unit. I'm not spending another $20 on adapter.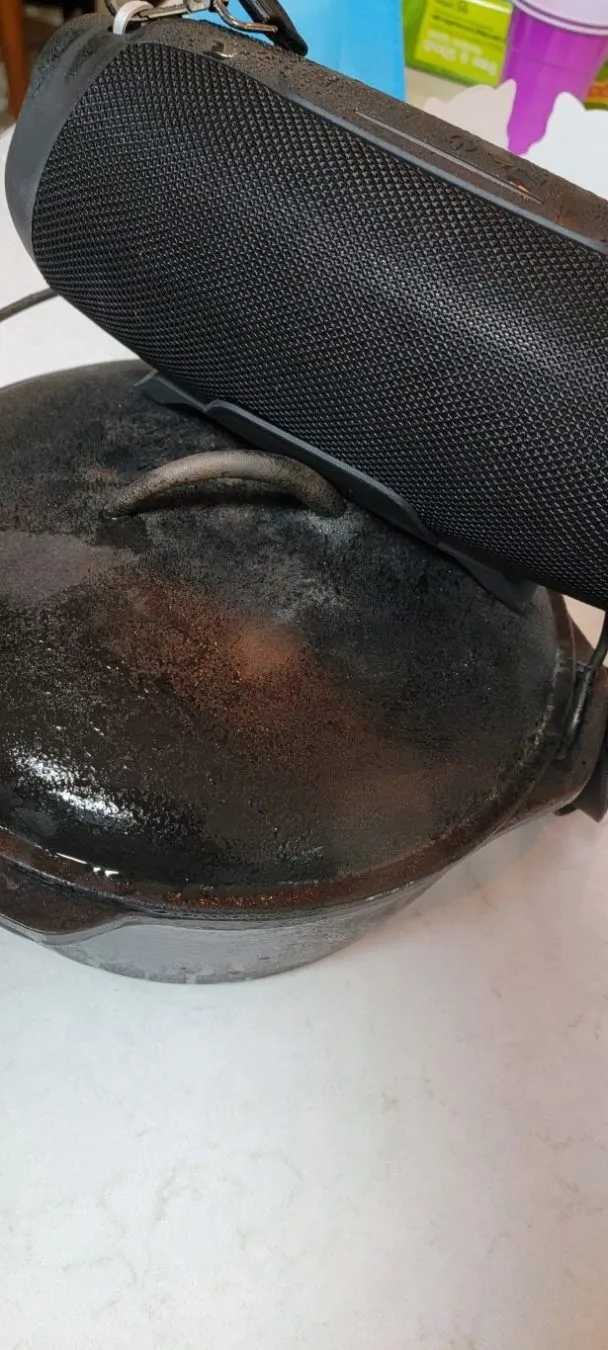 The Harmony Capsule doubles as a power bank, claims 30 hour playtime at 50% volume.
Claims on the Amazon specs it's got a MicroSD. It does not, at least not that I can tell and not that the official site lists
Going to put that down to someone messing up some copy and not malicious as I have never run across anyone who viewed a MicroSD speaker combo as a purchasing factor. I'll send the PR company a note and see if they can get that fixed.
It would be a lot easier if I just listed what I don't like about it
So there are three things I don't particularly like about the Monoprice Harmony Capsule 300.
The first is that it's 2022, and it has a Micro-USB connector to charge it. This is just old garbage tech that's been replaced by far superior USB-C. No chance of accidentally jamming in the cable wrong and breaking the charging port these days, not so with MicroUSB. I can even trust my 6yo to plug in a USB-C in the dark, not a Micro-USB.
The second is the pairing light. I'm sure they have a reason behind it, but if I've got it paired to something inside and that something turns off, the pairing light starts flashing and it's rather large. You can light up a wall. If the Capsule is being charged when something else disconnects, it's going to be flashing for eternity, or until you go and turn off the unit.
It would be nice if there was a small carrying spot on this for a USB cable or two. Feels like a design oversite that something my beloved discontinued Solemate had isn't built in. Sure you can after-market and tie cables on, but there's a giant rubber foot built into this, make use of it.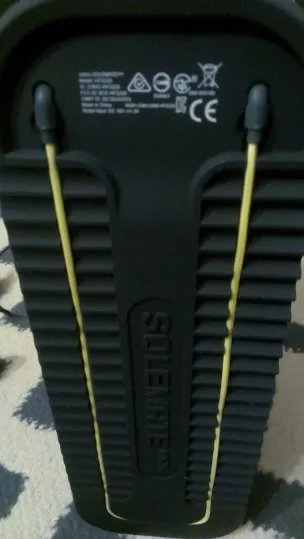 I am also not a fan of its sound effects, but that's just my preference. I just want a tone that says connected or disconnected. This goes a little further. Nothing horrible, just preference on this call.
Specs of note
IP67 (water resistant to 1 meter for short times)
Bluetooth 5
30 watt (2x15watt)
55oz
80HZ-20kHz
Supports TrueWireless Stereo
2x5000mAh batteries (10,000mAh total)
10.6″ x 4.3″ x 4.5″ (268 x 110 x 114 mm)
Harmony Capsule 300 overall
A lot of sound, fairly rugged, significantly less expensive than I was expecting for the sound it puts out.