Sense Home Energy Monitor saying it's offline today? (update: probably fixed now)
TL;DR May 2, 2022 it's probably not you, it's them. Known issue that is being worked on.
As of 5pm CST it seems to be working again for me. You can check the status at status.sense.com which claims a fix was put in about an hour or two ago.
I just happened to have some electrical work done yesterday, so I was absolutely convinced that the technician had knocked my Sense unit senseless, as that made sense. But no…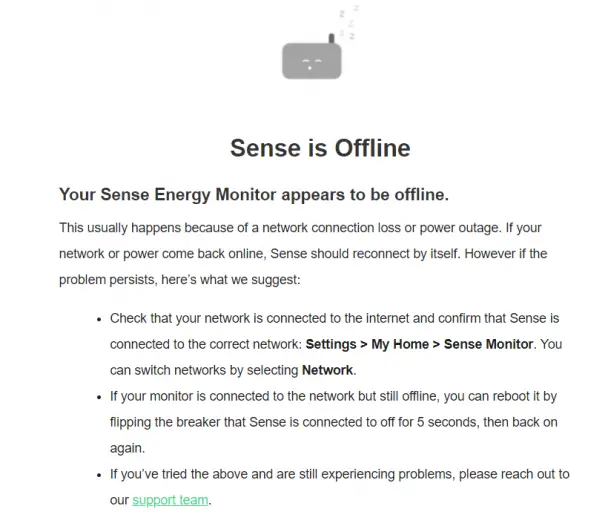 You'll get an email claiming your unit is offline… for today, just ignore. Don't be like me and reset your entire network, pull the unit apart and reposition the thing, pull the antenna apart, site survey the WiFi in the basement… just won't do anything.
My unit did start functioning two of the four times I reset it, and it recorded some data on the timeline, but it didn't last particularly long.