Fun things in the Samsung Camera App
I was on vacation, in case you wondered why Pocketables has been a little less posted than normal. My kids are getting as tall as trees and I was wandering around trails and nature and cute animals and decided it was just time to explore every options in the camera. (Allergies or a cold hit and I was taking a lot of down time looking at the phone.)
tl;dr – vacation thoughts on taking memories, you know these or you don't.
This is on the Samsung Galaxy S21 Ultra 5G camera app, as such yours may be better, worse, etc.
Panorama that tree
You may have seen the panorama trick for trees explained that involves starting a panorama, rotating your phone, and going from the base shot up a tree. You'll note when you start panorama mode that it shows you a guide to go from left to right. No amount of rotating the phone will change the left to right panorama guide.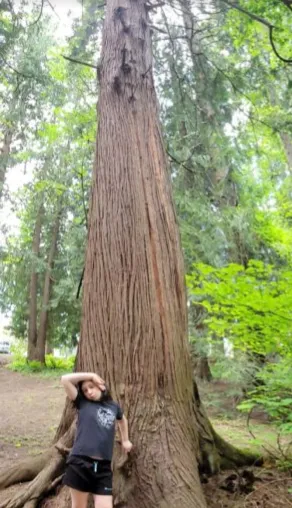 Just start panorama with the left to right, start tilting back as it's capturing, it'll switch to a vertical guide. This will get you a picture with an ok picture of your model in front of a large tree. Basically it's just useful to show it's a huge tree without having to shoot a photo up the model's nose.
Compress that walk
Hyperlapse is an option for some high speed video that doesn't give people vertigo or motion sickness (generally). It's also great for vacation videos that don't feel like slide shows from the 1980's.
Hyperlapse does interesting smoothing so if you're walking the video it smoothed and doesn't bob up and down much.
Slow mo vs Super Slow Mo
I'd say skip Super Slow Mo… it's remarkably bad at hitting during the right timeframe… Slow motion seems to be the way to go.
<insert cool bees video, where the hell is my cool bees video>
Expert RAW
Expert RAW is an app in Samsung's store.. all the versions I see on Google Play appear to be either scams or recommended because someone referenced them in the reviews. If you want to be able to access the full potential of the camera, you're going to want to download this, from the Samsung store…
Photos can be stored uncompressed so if you need to count the hairs on a bee's butt you might be able to.
---
Just play and and have fun with it. There's nothing you can really do to break the camera apps. Take a whole lot of photos.