TIL you can use Plex on the Nest Hub Max
Presumably you can play on the regular Nest Hubs as well, but websites are blocked on mine and even turning off that option in digital wellbeing isn't propagating today as even when I force web pages allowed, nope.
Discovered this on the Nest Hub Max today that I was able to say "open plex" and log into the app.plex.tv site, and start streaming over the air live TV using my HDHomeRun DVR.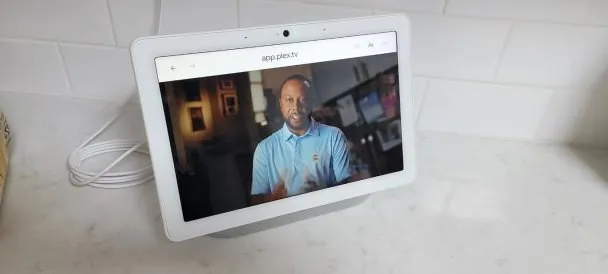 It didn't do particularly great on the live TV, probably due to the HDHomeRun and Plex settings being set to absurd quality (20mbit uncompressed stream,) by default on my Plex server. Little slow and bulky, but dang this throws up some new use case scenarios.
As a note, I can scale that back if I needed to, but I've never needed to limit bandwidth for over the air broadcasts.
Just something neat.
Update: TV streaming worked fine when I chose to transcode it from uncompressed to something in the 4-5 megabit range