Checking back in on Fitbit, yup, still wants Adobe Flash installed
559 days ago Google, Adobe, everyone agreed Flash had to go and it was time to block it. The official end of life was reached a few days prior to that, but from 559 days ago onward we've been in a world without flash. A world you have to find some place to download it, then jump through hoops to even allow it to function in a modern browser.
I informed their support of this a while back and was told I needed to install Flash… Fitbit's support must share help with Microsoft Bing's support is all I can say.
While I got rid of the watch a while back because it just didn't work for me, I check in every now and then to see if they're ever going to fix the software… I got the feeling when I was a Fitbit user that I was mostly the target for more and more advertising and programs rather than support, and hoped that they'd get around to helping their customer base by… fixing the broken parts. Or you know, not sucking.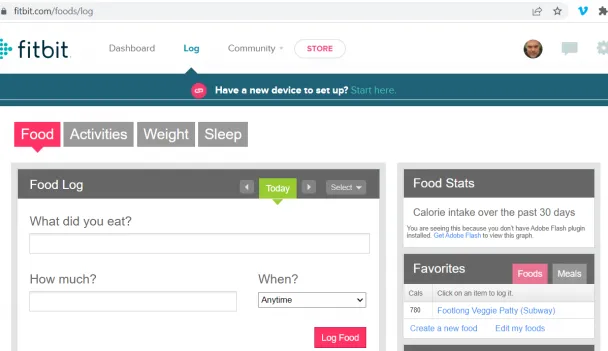 Nope, graphs for stats still requiring Adobe Flash… I went to see if I could find a modern guide that worked on actually locating, installing, unblocking, and using Flash and either my Google-Fu is weak sauce, or it's just not done any more… I mean really, why would you?
Adobe Flash was dying so long ago and planned to be phased out I have to wonder when they even put this in…it seems like it's was being discontinued for the past decade, but the last 5+ years everyone knew it was time for it to go.