Excitrus NitroCharge 30 Pro magnetic power bank review
The Excitrus NitroCharge 30 Pro is a slim, nice looking portable charger that carries 10,000mAh/37WH of power and has features such as magnetic docking for MagSafe-style cases, and fast charging USB A and C outputs.
Edited to add: this is an older model charger, I realized after writing it's been around for a while
TL;DR – decent portable charger, a couple of features that may or may not sway you, doesn't appear to do pass through charging.
The NitroCharge 30 Pro has one USB-C in/out, one USB-A out, and one 10 Watt QI pad with magnetic docking that allows three devices to be charged off of the device at the same time.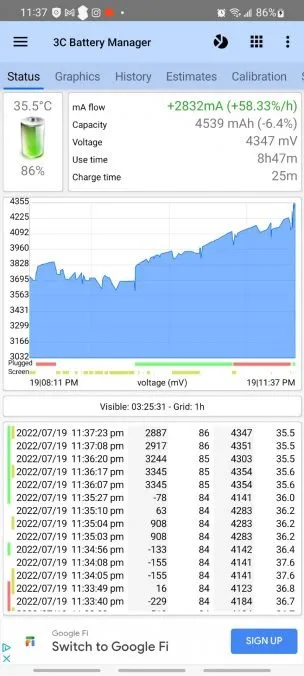 NitroCharge 30 Pro Specs
33 Watt USB-C output max
18 Watt USB-A output max
10 Watt Wireless output max
Bluetooth device charging mode (low power Qi)
In use
There's not a whole lot to say about a device that functions like it's supposed to and does something that has been done for quite a while. What I can say is that the unit is more pocketable than you might expect, but coming in at 30 Watts total output (or 33 based on the manual,) you're not going to find anything particularly new to rave about. The magnetic factor is nice however.
It is nice for slowish 10W wireless charging to not have to bring cables with you, and the magnetic docking makes those with magnetic cases ensure their phone won't move a centimeter off and lose the charging sweet spot. At 30/33 watt output on the USB C you're at the top of Super Fast Charging 1.0, but not into the Super Fast 2.0 upper realms of 45 watts.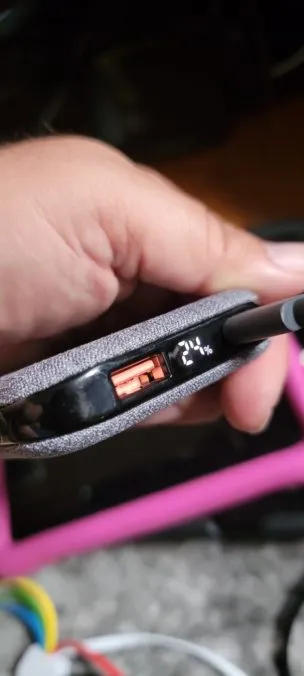 Yesterday I let my 6yo power her Samsung Galaxy S7? (sorry, don't recall, whatever grandpa gave up,) for the three and a half hours she had to endure at my work today (YouTube Kids,) and then charged a 22% or so S21 Ultra back up to 100 and have 33% left.
~3300 mAh should be left in the Excitrus NitroCharge 30 Pro
78% of 5000 (max capacity of the battery,) for the S21 comes out to ~4000mAh
~2700mah for 3.5 hours of YouTube Kids on an old phone with a bum battery? I'll buy something like that for usage.
Accounting for 90-80% efficiency for conversion? Yup, looks right.
Other larger item charging (my tablet,) also appeared right in what it drained.
Unit appears to charge in Bluetooth device charging mode (low power Qi.) Blinking lightning bolt a tad distracting but whatever.
Dislikes
One thing I noticed with the NitroCharge 30 Pro is it does not appear to allow you to recharge the unit and charge a device at the same time. By this I mean I checked with having my phone wirelessly charging, plug in a wall charger to charge up the NitroCharge, and charging to my phone discontinued. I have found this to be a useful thing in other chargers – using them as a charging pad until you're ready to leave the house.
I plugged my phone into the USB-A and observed similar no passthrough charging evidence. For me this is something that's fairly important. I keep good portable chargers between the wall and my devices quite often just so I know there's power there in case I need to grab and go. My hangups may not be yours however, so take this annoyance as you will.
Wrap-up
Overall does what it says it does, well constructed, not particularly exciting but it is completely pocketable and if you're happy with 10 watt wireless charging you don't have to bring any wires to the bar.
Alternately if you're looking for a little more oomph, check out the NitroCharge 120 Pro which is 2.5x the battery, 3-4x the output wattage.
Grab the Excitrus NitroCharge 30 Pro from the MyExcitrus website.
We also reviewed an Excitrus 3-in-one wireless/magnetic charger back in May 2022 should you be interested to see how their other product fared.