Frankly, a bit Disqusted at the moment
Disqus, our comment system which we pay yearly for or have to slap infinity ads in your face in addition to what we have (I already hate the amount of advertising, we've discussed that, working on it,) decided to stop filtering spam comments tonight. Week old accounts with 80+ spam comments posted at least 25 porn sites in… looks like 94 seconds.
TL;DR – Disqus's spam filter failed, I had to go through an individually delete spam because their bulk select straight up did not work.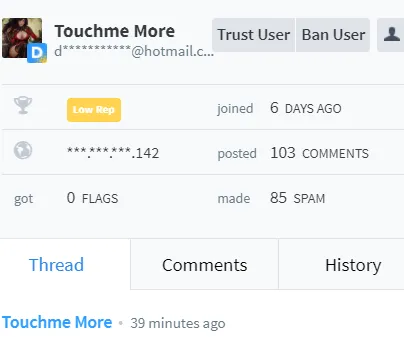 Most were porn, several appeared to get approved. Attempting to delete them in mass from the Disqus control panel would delete 1…
Weird night. You've got one job that I pay you for Disqus… one. I'm currently paying something like $1.25 per real comment based on yearly so yeah… not particularly happy.