You're a millionaire, so what?
I got interested in millionaires, and basically what they are these days in the United States, when my 6yo kept talking about how she wanted to be one. This is solely so that she could live in a mansion where she assumes she will have wait staff to pick up her messy room.
I pointed to the house next door to us and told her that a house that size was half a million dollars. She said with a million though she could buy a mansion. Nope. She couldn't buy two of that house (priced at $600k in my market.)
TL;DR – just some math on the declining relevance and buying power of that number. You already knew this and don't need to read further. Not a judgement, just some data. File this under the thing that is interesting Paul today while he procrastinates writing a guide.
I also recently read about a guy who claimed to retire before 40 after his wealth had reached one million dollars.
I'm not putting down his accomplishments (and his wife's, which I'd assume is a large part of the income and not really mentioned beyond in passing,) but this got forwarded to me several times and just doing the math the couple is going to have to un-retire fairly soon if they want to have health insurance, keep up with inflation, eat, etc.
Alternately work selling his story to every media outlet possible.
That's not retirement however.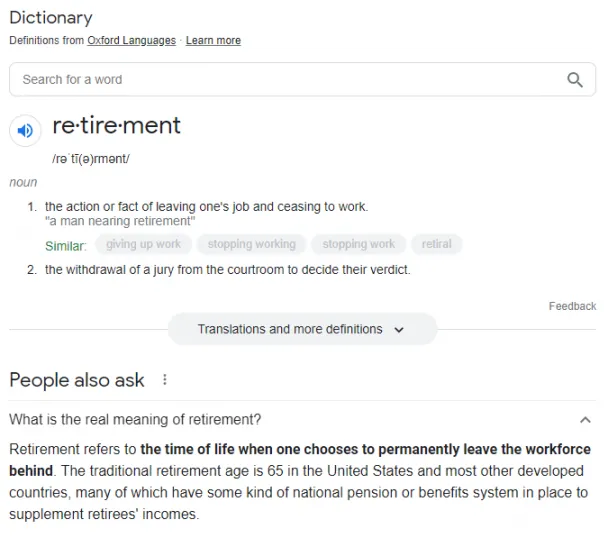 So, I got kind of interested in what a million dollars actually is based historically. I'm just using an inflation calculator here so if it's wrong, it's wrong.
One million dollars in 2022 (based on buying power)
Is the equivalent of $774,841.30 in 2012
or $607,132.37 in 2002
$473,489.00 1992
$325,671.34 1982
$141,068.00 1973
$101,919.94 1962
$89,433.06 1952
$55,009.77 1942
$46,235.21 1932
$56,669.19 1922 (recession related?)
$33,410.84 1913
When someone says they're retiring with a million dollars, as Gen X I automatically translate "I've got about $150K saved to last me the rest of my life." In the case of the blog that got forwarded, I just think $11,000 a year per person based on average life expectancy might be shaving it thin. $12K a year health insurance leaving $833 for a couple a month doesn't seem to be sustainable.
But my math may be wrong, who knows.
What a millionaire from <year> would be in 2022, and what you could buy
1913 about $30 million dollars (this shack was listed at about a million more)


One of the above linked is 36,630 square feet, little over $30 million but yeah – this is what my kiddo thinks a million dollars is worth
1922 $17.5 million (you could live at this Bel Air establishment)
Probably would think this is a million dollar mansion was well
1932 $21.5 million (Reese Witherspoon's English Country Style LA home)
1942 $18 million – see above Bel Air
1952 $11 million – (Belle Meade mansion, come be my fairly distant neighbor)
Starting to lose her thinking it's a mansion
1962 $10 million (10 for 10)
1972 $7 million (what $7 million looks like in 7 places)
1982 $3 million (also be my neighbor)

1992 $2.1 million

2002 $1.6 million – a house that's totally not haunted
2012 $1.3 million
2022 $1 million gets you 2,300 square feet in Nashville
---
There's not really a point here. Maybe that the term probably should be retired from being associated with being rich? Don't know. This mostly is from a discussion with a six year old who's watching references cartoons make about what a millionaire was in the 1930's. And some interesting numbers.